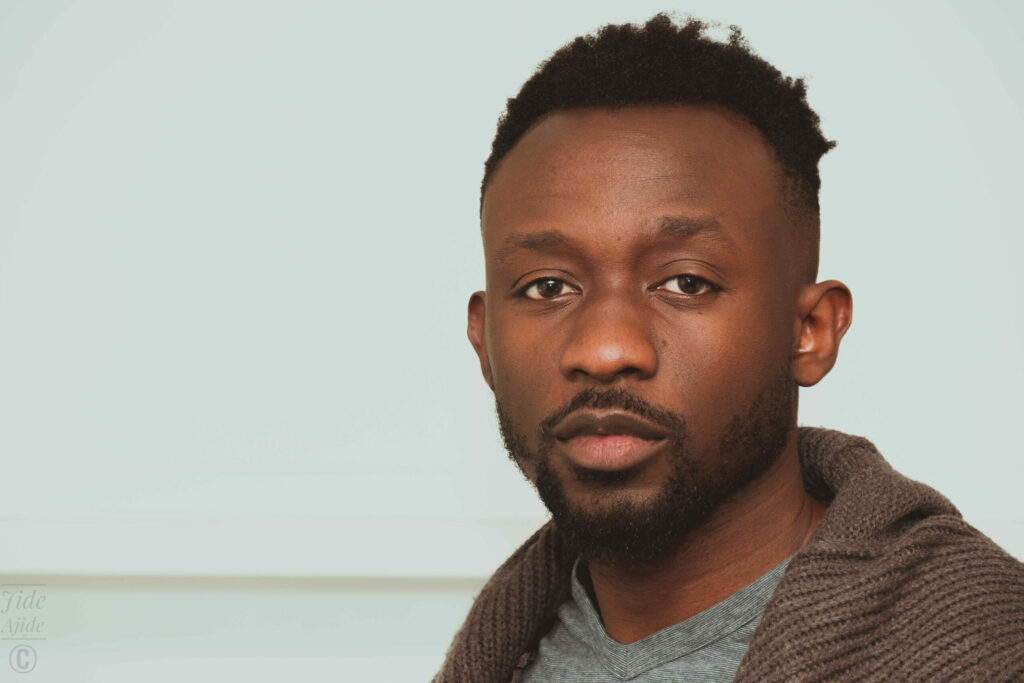 Member Profile:

Jide Ajide
1. What do you do, and how long have you been doing it?
I'm a storyteller. I've been one since I got my first camera at the age of 9.
2. What was your first job?
My first job was as a bartender at one of my dad's restaurants.
3. Where did you complete your formal education?
I got my first degree in Computer Engineering in Nigeria and my Masters in Film Production in Orlando, Florida.
4. How did you first get involved with ACM SIGGRAPH?
My first involvement in SIGGRAPH was in 2015 in Los Angeles (L.A.), California after I decided to travel from Lagos Nigeria to come volunteer and it literally changed my life. It helped me make some decisions that brought me to where I am right now.
5. What is your favorite memory of a SIGGRAPH conference?
My favorite memory of SIGGRAPH is usually my most recent one, so SIGGRAPH 2019 in LA. Loved being around people I'd been planning with for many months prior. It was pre-pandemic so there were many hugs!
6. Describe a project that you would like to share with the ACM SIGGRAPH community.
One project many don't know about was an acting role in a short film. I was a supporting cast member playing a nurse.
7. If you could have dinner with one living or non-living person, who would it be and why?
It could've easily been a really interesting dinner but I'd love to have had dinner with Steve Jobs. I'm really impressed by how many industries the company he co-founded has affected.
8. What is something most people don't know about you?
A lot of people don't know I'm also a recording artist with music on Apple Music and Spotify.
9. From which single individual have you learned the most in your life? What did they teach you?
My dad. We never agreed much when I was growing up but that only helped bolster our relationship. He's taught me so much about leadership, responsibility and empathy.
10. Is there someone in particular who has influenced your decision to work with ACM SIGGRAPH?
When I joined SIGGRAPH I was inspired by both Jacky Bibliowicz and Diana Arellano to keep pushing and keep contributing to the International Resources Committee and the conference at large.
11. What can you point to in your career as your proudest moment?
So far, my proudest moment may be ending up at film festivals around the world as an actor who wasn't formally trained! I just love storytelling!