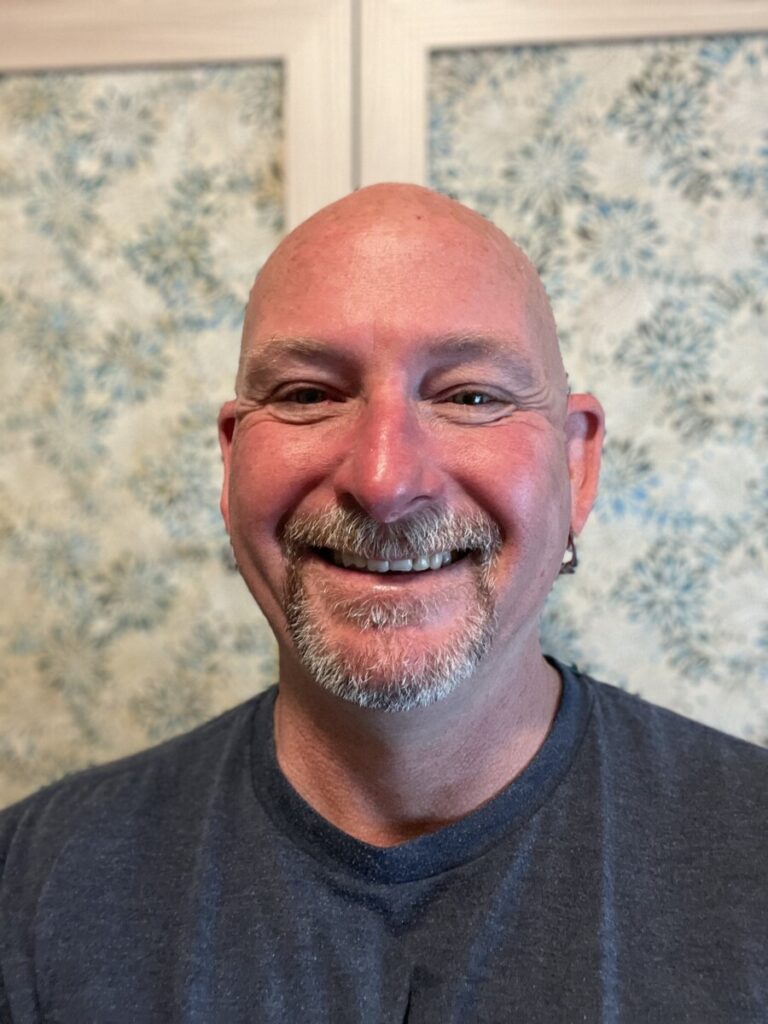 Member Profile:

Jesse Barker
1. What do you do, and how long have you been doing it?
I have been a software engineer for 30 years. Most of that has been working on low-level GPU software (drivers, simulators, etc.) at various GPU or computer systems companies (DEC, SGI, ATI/AMD, Arm).  I am currently on the shader management team at Unity Technologies, which gives me a chance to leverage all of my previous experience while helping artists and other creators realize their visions and storytelling.
2. What was your first job?
My first job with a paycheck was in high school as a clerk at Eckerd Drugs.
The first job in my career was when I joined a wonderful group at Digital Equipment Corporation (DEC) right out of university where I was exposed to the challenges of low-level and embedded software on devices ranging from printers to graphical (X Windows) terminals.
3. Where did you complete your formal education?
My last formal education was completing a BA in Mathematics at Tufts University.  My informal education is an ongoing endeavor.
4. How did you first get involved with ACM SIGGRAPH?
As a participant, I was involved in a couple of projects that SGI was developing and showing at SIGGRAPH 2001 and 2002 (there was an NDA "whisper suite" inside the main booth).
As a volunteer, I joined the SIGGRAPH 2014 conference committee when, while working at Arm, the conference chair innocently said "hey, would you do me a favor?", and just like that, I was a conference program chair.  I've been helping out where I can since, up to and including my current role as ACM SIGGRAPH EC Chair.
5. What is your favorite memory of a SIGGRAPH conference?
There are many, but if I had to pick one, I suppose it would be hosting the Real-Time Live! show in 2018.  There was a tremendous amount of work behind the scenes from the contributors, the jury, and the A/V crew, without whom the show itself would not have been possible, and it was thrilling for me to be able to bring the show to all of the attendees in the hall that evening.
6. Describe a project that you would like to share with the ACM SIGGRAPH community.
I like the stuff that LevelEx does – video games to train doctors.  In general, I love projects that actually make people's lives better (bonus if they are visually engaging).
7. If you could have dinner with one living or non-living person, who would it be and why?
Frank Zappa.  Or Weird Al Yankovic. I'm realizing this question doesn't have a single answer.
8. What is something most people don't know about you?
I make really great barbecued pulled pork, but I don't do it often because it isn't fair.
9. From which single individual have you learned the most in your life? What did they teach you?
I try to learn from everyone I encounter.  I don't think there is a "most", the lessons are all different.
10. Is there someone in particular who has influenced your decision to work with ACM SIGGRAPH?
It would not be possible or fair to give credit to one person.  I can point at the person (see the answer to the question about my first involvement) who first got me to volunteer for SIGGRAPH, however, there are many people (e.g., everyone I've been on a conference committee with) who got me to volunteer again.  And, there were a number of people who convinced me that I might have a more strategic impact volunteering for ACM SIGGRAPH itself.  And that's what is wonderful about ACM SIGGRAPH and the events and other services it provides to its community – it is a community.

11. What can you point to in your career as your proudest moment?
The first time a line of code I wrote made its way into a user's hands (and hopefully improved their experience with the product).