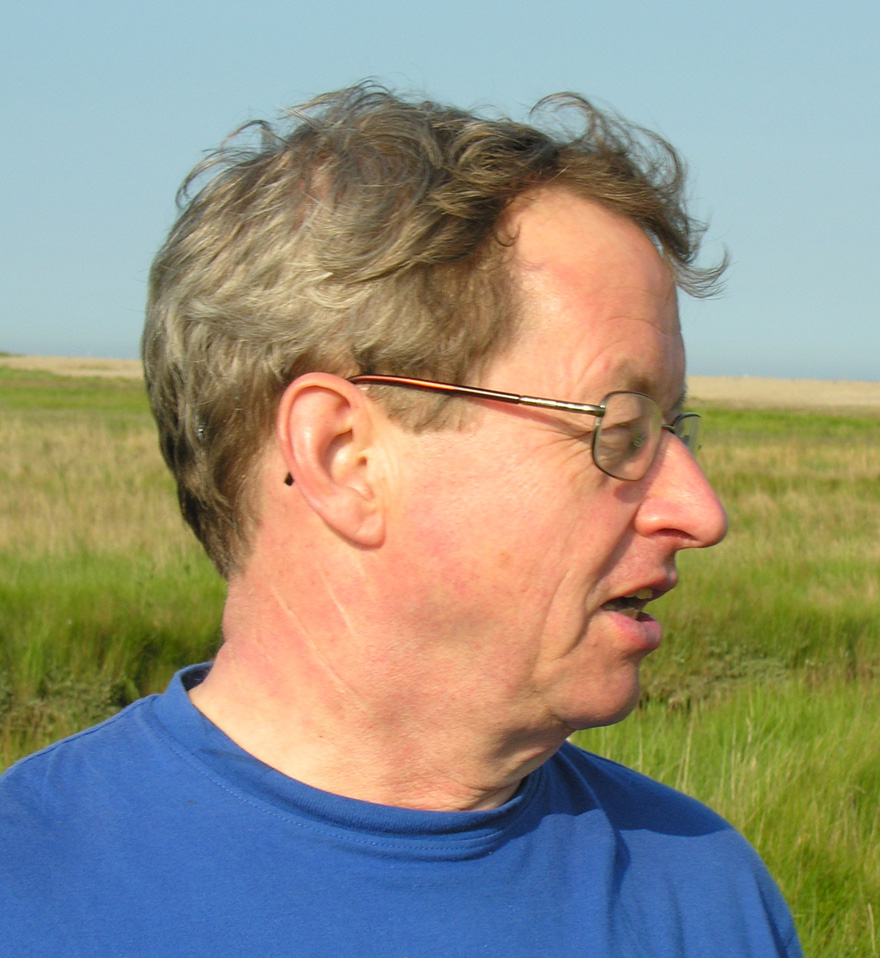 Member Profile:

James Faure Walker
1. What do you do, and how long have you been doing it?
I have been painting with the computer since 1988. I have published a book and a number of essays on the subject. I am primarily a painter.
James Faure Walker (b. London, 1948) studied painting at St Martins School of Art (1966–70) and aesthetics the Royal College of Art (1970–72). He has been exhibiting paintings widely since the 1970's, incorporating computer graphics since 1988. In 1998 he won the 'Golden Plotter' at Computerkunst, Gladbeck, Germany. He has exhibited eight times at SIGGRAPH, (1995–2007). His work was featured in the 2009 Digital Pioneers exhibition at the Victoria & Albert Museum, where there are eleven of his works in the collection. He co-founded Artscribe magazine in 1976, and edited it for eight years. His book, 'Painting the Digital River: How an Artist Learned to Love the Computer,' was published by Prentice Hall (USA) in 2006, and was awarded a New England Book Show Award. He has been a member of the London Group sine 2000. He won the Royal Watercolour Society Award in 2013. He is currently Reader in Painting and the Computer, at the CCW Graduate School, Chelsea, University of the Arts, London.
2. What was your first job?
Teaching art history at Lanchester Polytechnic in 1972.
3.Where did you complete your formal education?
The Royal College of Art, London, in 1972.
4. How did you first get involved with ACM SIGGRAPH?
Through exhibiting in ISEA in 1990 and then 1993 (FISEA) in Minneapolis, and attending many ISEAs up to 2011.
5. What is your favorite memory of a SIGGRAPH conference?
Jim Blinn's keynote address in 1995 (or was it 1998?) on the theme of ribbons.
6. Describe a project that you would like to share with the ACM SIGGRAPH community.
In 2009 I was one of 5 English artists commissioned to make a print for the English football team in the 2010 FIFA World Cup in South Africa.
7. If you could have dinner with one living or non-living person, who would it be and why?
Eugene Delacroix…expertise in colour and cuisine.
8. What is something most people don't know about you?
I play the piano.
9. From which single individual have you learned the most in your life? What did they teach you?
Studying at St Martins: Anthony Caro, Leon Kossoff…. Just examples of persistence and excellence in art. As a writer, Clement Greenberg, who I interviewed twice, on how to be clear and concise, and Irving Sandler, how to get to the facts that matter. Wolfgang Lieser, for his support through the DAM Gallery, Berlin.
10. Is there someone in particular who has influenced your decision to work with ACM SIGGRAPH?
Karen Guzak, Cynthia Beth Rubin, Roman Verostko, Anne Morgan Spalter.
11. What can you point to in your career as your proudest moment?
Having my earlier digital work of 1990 on show at the Victoria and Albert Museum twenty years ago, when my painting gallery was reluctant to exhibit 'computer art', and then having 'Dark Filament' at the V and A in Digital Pioneers in 2009.