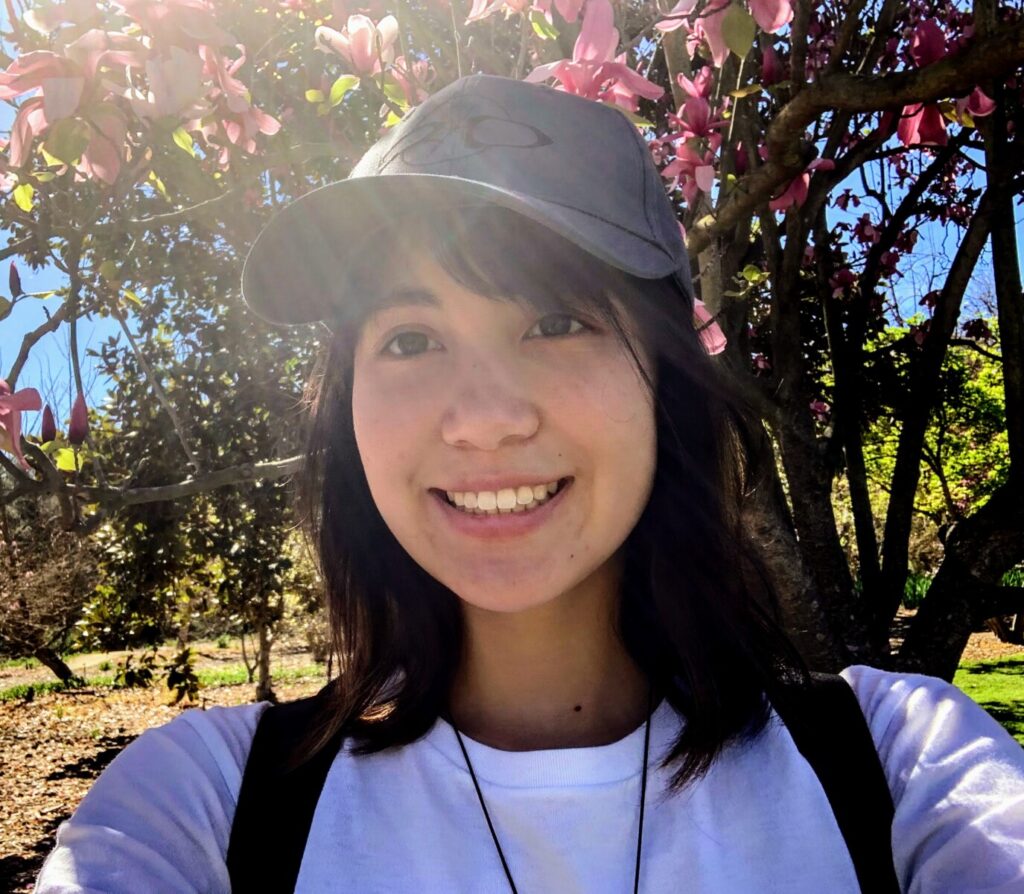 Member Profile:

Jacqueline Allex
1. What do you do, and how long have you been doing it?
Like most of the SIGGRAPH community, I'm a computer graphics geek :)
I'm a student in the last year of my undergrad studying Computer Science and Media Arts (concentration in Animation). I've been inspired by animation for as long as I can remember and always enjoyed both art and math. I discovered computer graphics in college, my mind was blown by it, and I've been hooked on it since. During my years as a student I've been fortunate enough to have the opportunities to intern at Pixar, Disney Research, ILM, and EA using my technical and creative abilities to work on amazing teams and projects!
2. What was your first job?
When I was in elementary school, I would sell my arts and crafts, and I created my own mini-business! I made bookmarks, drawings, origami, bracelets, and other random crafts, and sold them for the impressive price of 25 cents a piece.
3. Where did you complete your formal education?
I'm completing my BS in Computer Science and Media Arts (Animation) at Northeastern University in Boston.
4. How did you first get involved with ACM SIGGRAPH?
I first found out about SIGGRAPH through other students who volunteered at my university. One of my instructors, Mike Shah, also encouraged students to volunteer, so I volunteered at my first SIGGRAPH in 2021. Even though it was a virtual conference because of Covid, it was an amazing experience!

5. What is your favorite memory of a SIGGRAPH conference?
My favorite memory would have to be working on a team with fellow student volunteers and TLs to produce animations that introduced the Diversity, Equity, and Inclusion (DEI) sessions at SIGGRAPH. Being able to contribute to the conference in a meaningful way, especially contributing to a path I am passionate about – Diversity, Equity, and Inclusion in Computer Graphics – was an experience I'll never forget. The sense of teamwork and accomplishment when our animations were shown at SIGGRAPH North America and SIGGRAPH Asia 2021 was amazing. I hope to continue to work towards making every demographic of the computer graphics community seen, appreciated, and heard through my volunteering!
6. Describe a project that you would like to share with the ACM SIGGRAPH community.
At my university, I contributed to an open source project called FreeMoCap focused on making an affordable and easy to use motion capture system. I worked on the visualization and usability end of it – programming a system to translate the motion capture data into 3D skeletons and animation file formats usable by game developers and animators!
7. If you could have dinner with one living or non-living person, who would it be and why?
One living person I would love to have dinner with is Domee Shi! I think her bold story-telling style and the way she gets a reaction out of people with her work is brilliant. Her directing on Turning Red was amazing! I would love to ask her so many questions about it, and geek out about asian food & animated films with her.
8. What is something most people don't know about you?
I'm half Chinese and taught summer English classes in China twice! Once when I traveled to Chengdu, I was so excited to see the pandas… I ran to the cages and brought my phone really close to the bars to take a picture, and then immediately accidentally dropped it into the cage! Luckily I ended up retrieving it beforthe panda noticed. 
9. From which single individual have you learned the most in your life? What did they teach you?
I learned a lot from my mom. She's such a strong, energetic individual who works hard and I was really inspired by her. She supported me to follow my passions, helped me learn from my failures, and always pushed me to be ambitious.
10. Is there someone in particular who has influenced your decision to work with ACM SIGGRAPH?
My work with Daniel Pillis on the DEI team was an amazing first SIGGRAPH experience. Working with him and the rest of our team made me want to apply again and continue my work with SIGGRAPH!
Also, my computer graphics professor Mike Shah encouraged me to apply to be a student volunteer for the first time, and really inspired me through everything I learned in his classes.
Another one of my professors, Michael Swartz, was incredibly helpful and supportive to me in my academic career as well.
11. What can you point to in your career as your proudest moment?

I think I've been most proud when I've come together with others as a team to create something together. There's something about working into the wee hours of the night, problem solving together and working hard on a project that you're all genuinely passionate about and knowing it'll be something you're incredibly proud of.
One instance of this is the big animation critique that happens at my university each semester, a deadline that makes us come together in the school's animation lab and work our butts off. On that day, we present all our completed work to our professors and classmates, eat food together and just celebrate the end of the semester. The sense of accomplishment and comradery of completing big projects together is something I want to continue to experience in my career!