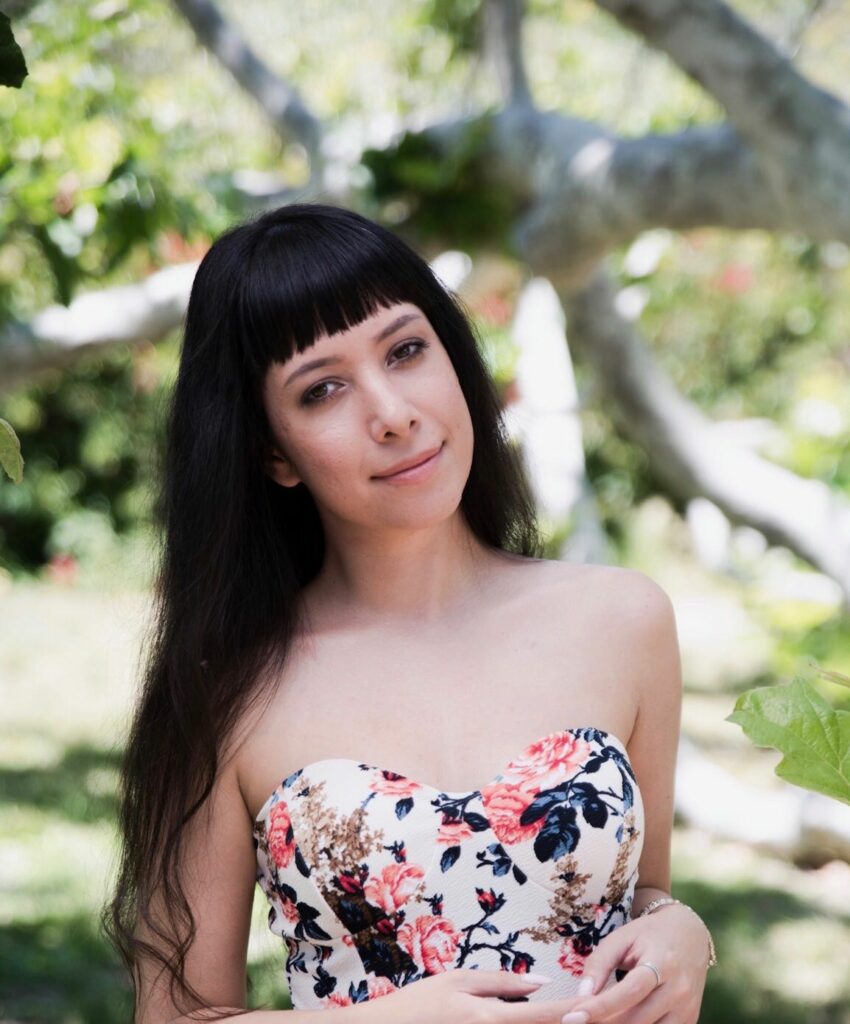 Member Profile:

Honei Semsar
1. What do you do, and how long have you been doing it?
In about a week I will start a new journey with Blue Sky Animation Studio as a Production Assistant. Though I haven't officially started yet, my hope is that I will grow and learn with them for a very long time. It's all pretty exciting and i'm honored to join such an amazing team, I can't wait!
2. What was your first job?
Hmm…I think it is between babysitting for an instructor or filing paperwork at a local car dealership when I was 14. My first paycheck was about $20 and I'm pretty sure my mom framed it.
3. Where did you complete your formal education?
I just recently graduated from Laguna College of Art and Design in Laguna Beach, California with a BFA in Animation.
4. How did you first get involved with ACM SIGGRAPH?
I first learned of SIGGRAPH in 2013 through a local drawing group I attended monthly. I had always volunteered for different conferences and conventions so I knew I wanted to get involved in their SV program before I even knew what SIGGRAPH was about. Now, I'm in my third year as a Team Leader, so naturally I'm obsessed and can't get enough of all the glory that is Siggy.
5. What is your favorite memory of a SIGGRAPH conference?
Oh wow, that's a tough one as I have many fond memories, Though I think Vancouver 2014 might be my favorite. It was my second year as a Student Volunteer and my first time in Vancouver. Being with all of my close friends (whom I met through SIGGRAPH), volunteering in their beautiful convention center and exploring the city made that week an all around amazing and unique experience. I can't wait to go back!
6. Describe a project that you would like to share with the ACM SIGGRAPH community.
For my senior thesis, my partner and I just wrapped up a year long production on our stop motion film, Badlands Bloom, about a lonely, grumpy creature who lives way out in the desert. We submitted it to different festivals and hope to showcase the film to the public later on in the year.
7. If you could have dinner with one living or non-living person, who would it be and why?
Probably Nostradamus. Honestly, I've always been fascinated with his work. Itwould be very interesting to speak with him and learn about him on a more deeper, personal level.
8. What is something most people don't know about you?
I guess most people don't know that I actually did Tae Kwon Do for about eight years. I always joke and say I don't remember any of it, so I'm pretty useless when it's needed. This has yet to be tested.
9. From which single individual have you learned the most in your life? What did they teach you?
Definitely my mom. I am fortunate and extremely blessed to have such amazing friends in my life, through thick and thin they have all always been there but my mother is also my best friend and my rock. I owe everything I have to her and she goes way above and beyond to support and give unconditional love. If I were to actually list the reasons why, I promise you it will end up being a hardcover book.
10. Is there someone in particular who has influenced your decision to work with ACM SIGGRAPH?
Casey Kwock (I hope you're reading this!). Casey first introduced me to the Student Volunteer Program and urged me to apply. It's through his guidance and friendship that I'm very involved with this great conference and also meeting the wonderful people that help contribute to it. Thanks Casey!
11. What can you point to in your career as your proudest moment?
I can't say…yet. I feel as though I have so much more to learn and progress that my proudest moment will be waiting in the future, I have a strong feeling about it!