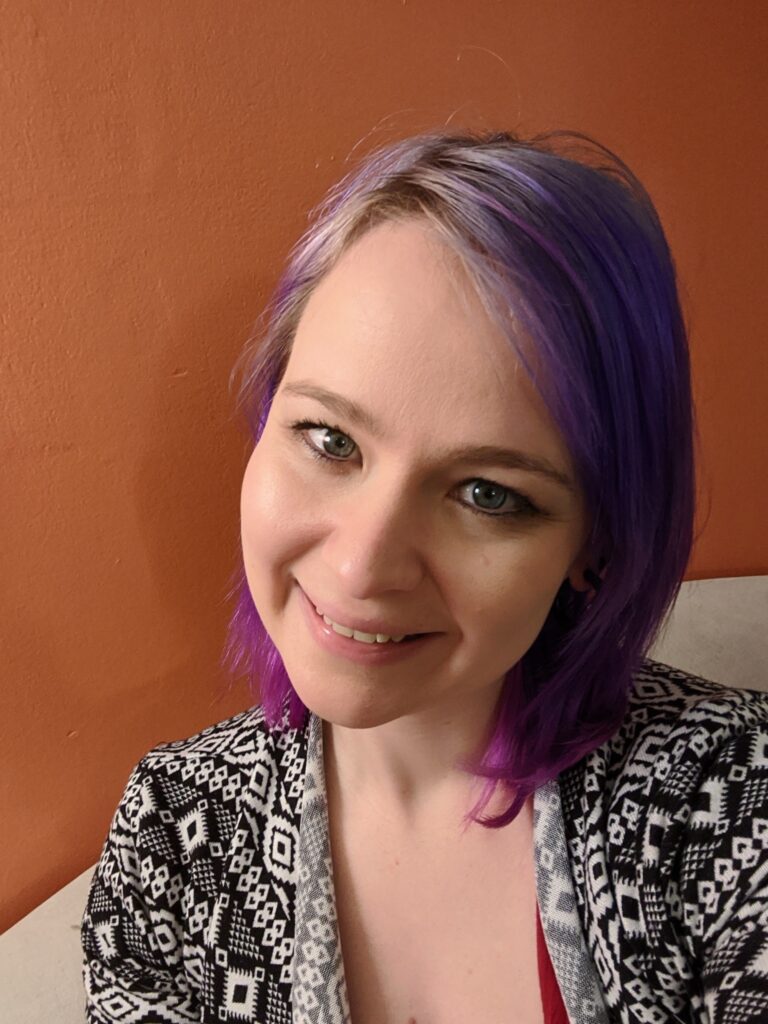 Member Profile:

Hannah Pinkos
1. What do you do, and how long have you been doing it?
I'm a software developer at Cesium, a platform for 3D geospatial data. I started with the team in 2013 as a co-op student developing features for an open source WebGL 3D globe library. I joined the team full-time following graduation, and now work on application development, helping end-users process, visualize, and analyze their 3D data.
2. What was your first job?
My first job in the industry was at Connexin Software, developing electronic medical record software used by pediatricians across the country. Prior to that I worked at a deli where I learned how to hand-toss pizza (which has also proved to be a valuable skill).
3. Where did you complete your formal education?
I obtained a MS in Computer Science with a concentration in Computer Graphics from Georgia Tech in 2015.
4. How did you first get involved with ACM SIGGRAPH?
I was first introduced to computer graphics and the SIGGRAPH conference during my co-op with Cesium, and joined ACM SIGGRAPH as a student member later that year.
5. What is your favorite memory of a SIGGRAPH conference?
I attended SIGGRAPH in 2015. This was not only the first professional conference I ever attended, but I was given the opportunity to speak at a BOF and highlight a number of incredible applications developed using the open source software I helped develop. It was fun meeting some of the people using our software, and learning about the cutting-edge of web-based 3D graphics.
6. Describe a project that you would like to share with the ACM SIGGRAPH community.
While at Georgia Tech, I developed a program that generates paint-by-number templates from photographs. I was a Fine Arts major before I switched to Computer Science, and this project was a fun mash-up of my artistic and technical interests.
7. If you could have dinner with one living or non-living person, who would it be and why?
I would want to have dinner with my paternal grandparents, who both passed before I was 5 years old. They grew up in Poland and moved to the US at the start of World War II. I would have loved to know more about them and hear about their experiences first-hand.
8. What is something most people don't know about you?
I'm a circus performer in my free time. I perform as an aerialist, hula hoop artist, and fire dancer.
9. From which single individual have you learned the most in your life? What did they teach you?
My mother is an incredibly strong female role model. She left the tiny farming community where she grew up and graduated with a degree in Microbiology in the early 70s- a time when women weren't necessarily encouraged to attend college, let alone pursue careers in STEM. She led by example to show me and my sisters that we weren't limited to any particular path in life based on our gender. We could do anything we set our minds to.
10. Is there someone in particular who has influenced your decision to work with ACM SIGGRAPH?
Patrick Cozzi, who is now the CEO at Cesium, was the first one to introduce me to computer graphics. This inspired me to pursue a specialty in graphics in grad school and participate in SIGGRAPH. He has been a great mentor and has cultivated a culture of innovation and a passion for learning for myself and many of my coworkers.
11. What can you point to in your career as your proudest moment?
Since 2016 I've been responsible for maintaining the Norad Tracks Santa 3D Santa tracking app that is used by millions of children to see Santa's whereabouts as he's delivering presents on Christmas Eve. I love being part of spreading the Christmas cheer for so many families each year.