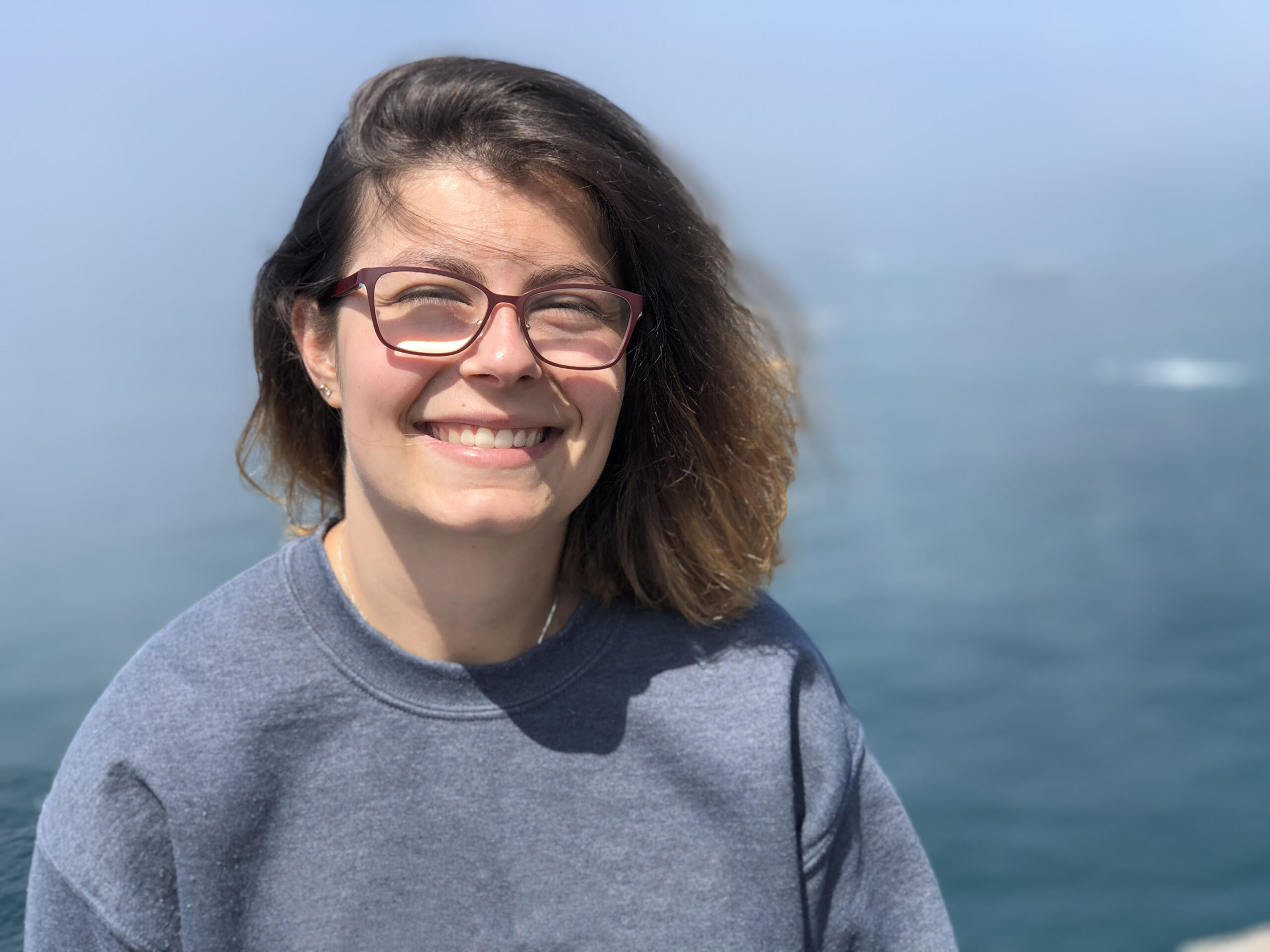 Member Profile:

Hannah Bollar
1. What do you do, and how long have you been doing it?
I'm currently a student and I've been a student for I'd say the last 16ish years, but I've been a graphics enthusiast for as long as I can remember. In terms of current jobs, I'm actually a teaching assistant at University of Pennsylvania this semester for two graduate level courses, Introduction to Computer Graphics and Physically Based Simulation, and in terms of how long, I've been a teaching assistant for at least one course every semester since I came to Penn.
2. What was your first job?
My first job – It was summer before freshman year of high school; I was a lacrosse coach for the Bay Area Wave teaching an introductory session for ages 6 to 19. My first tech job – working at iD Tech as a counselor for 3D modeling, Java, and Tynker. My first graphics job – my teaching assistant positions and my past two internships at Cesium and NVIDIA.
3. Where did you complete your formal education?
I'm a submatriculant at the University of Pennsylvania, which means I'm currently a senior earning a BSE in Computer Science: Digital Media Design ('19) and also a Master's student earning an MSE in Computer Graphics and Game Technology ('20).
4. How did you first get involved with ACM SIGGRAPH?
I'd always attended the events as a freshman at Penn as it was a way to get to know the upper classmen in my program and meet others with the same interests. As the years went on, I found that I really enjoyed being a part of the SIGGRAPH community and mentoring others, so I joined the board during the Fall of my Junior year. Currently, my involvement has peaked a bit as I am now the president of our chapter for this year and will go back to being a mentoring board member next year, when I'm no longer an undergraduate student.
5. What is your favorite memory of a SIGGRAPH conference?
This past SIGGRAPH 2018 in Vancouver was actually the first one I've ever been able to attend, and the only way this was even possible was through a flight voucher and an ACM student scholarship that I received. The trip ended up being a whirlwind, because, this being my first time, I wanted to attend as many events as I could, so I ended up rushing around from session to session. Often they'd overlap, so I'd prioritize and/or split between different sections of certain talks and then come back to other sessions for specific speakers. I even overstocked on cliff bars for the trip just in case I ran out of time to grab a meal at some point in the day, and I certainly got in a lot of speed walking while I was there.
Overall, I'd say the highlight of the event was that the product I helped work on at my NVIDIA internship over the summer ended up being presented for the first time at the event, so I was able to attend its showing and meet most of the people I'd been working with during the summer in person for the first time. In total, it was a great way for the summer to end, because I had finished my internship right before SIGGRAPH, helped make some of the presentation video for it as well, and then was able to see the entire thing being announced in person. It was a bit surreal.
6. Describe a project that you would like to share with the ACM SIGGRAPH community.
In my first computer graphics class sophomore year, we finished the semester by making a mini version of Maya and Minecraft. I'd have to say that, though now those don't seem like much, at the time those were my first large graphics projects where I felt like I was actually working on real world applications.
7. If you could have dinner with one living or non-living person, who would it be and why?
Probably Einstein or Picasso. I have some posters of then and even a bobble head of Einstein, but what really intrigues me about each personally is their leading very similar lives while also being technical geniuses in their respective areas. Both aimed to make new revelations about space and time in their own ways, Einstein with Relativity and Picasso with cubism. Regardless of with whom the dinner would be, it'd definitely be an interesting conversation.
8. What is something most people don't know about you?
I strive to learn a little bit of something every day and I'm not afraid of a challenge. Currently, I like to teach myself mini tricks, a bit like the random things my dad would teach me and my brothers when I was younger to help us with our math. Because of him, I know my alphabet forward and backwards with ease, how to count by primes and squares, how to juggle, etc. So far I've continued with this; I write with my right-hand but play lacrosse dominant lefty, my phone is in French so I can maintain my years of studying it, my Facebook has all its words inverted and I don't even notice anymore, I can use chopsticks in either hand, and other fun little things to try to add interesting tidbits to my current academic schedule.
9. From which single individual have you learned the most in your life? What did they teach you?
I'm going to have to say the "single individual parental unit" that raised me is actually who has taught me the most in life. From my dad, I'd say he influenced my attention to detail and work ethic for creating a project that isn't just completed but is completed right. From my mom, I'd say growing up having a female engineer as a parent, watching her doing her late night phone calls and work with her busy schedule provided me a confident role model and a sense of belonging in my own career aspirations.
10. Is there someone in particular who has influenced your decision to work with ACM SIGGRAPH?
For me, there's isn't one main individual but a collection of a few important ones. To be a bit cliché, I'd definitely say my parents for investing in my education and pushing me to pursue my passions while at the same time instilling a love for learning in everything I do. But most importantly, the support and guidance from my advisors Norman Badler and Amy Calhoun over the years has been absolutely priceless.
11. What can you point to in your career as your proudest moment?
I'm still very early in my career so I'd like to say that moment has yet to come!