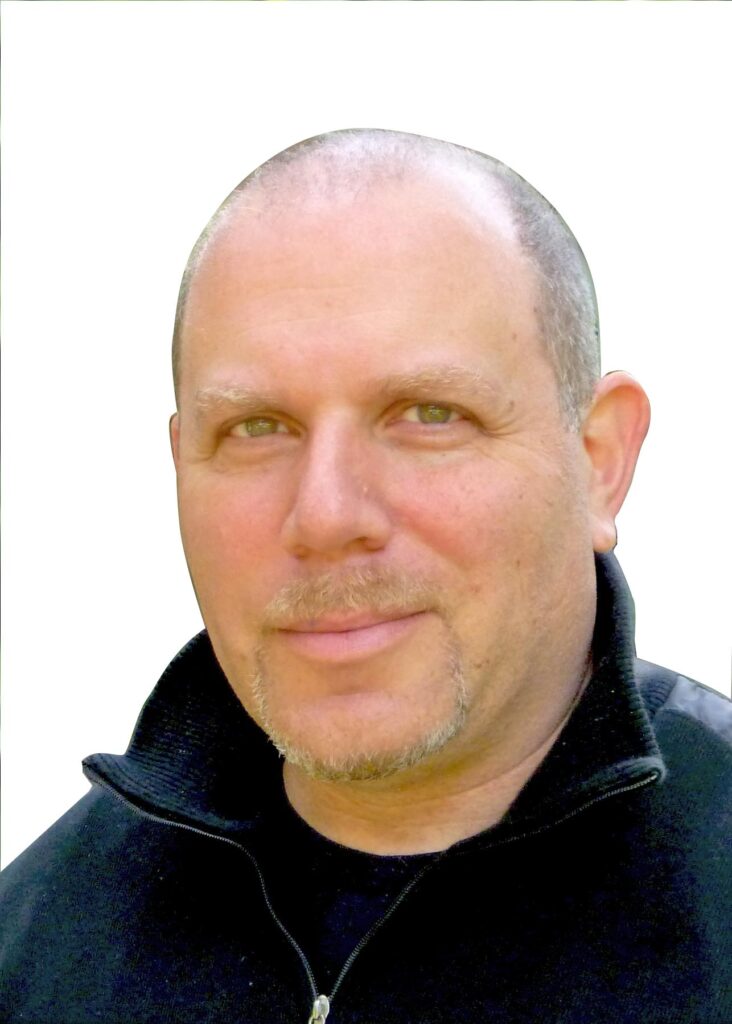 Member Profile:

Evan Hirsch
1. What do you do, and how long have you been doing it?
I am the managing partner of Engine Co. 4 LLC, a consultancy that works with clients across entertainment, applied research and healthcare. The core focus of our work is in Creative Strategy and Product Strategy which grew out of a lot of work I had been doing in turning around broken projects and studios (hence the fire department name of the business).
2. What was your first job?
My very first job was as a bus boy at Farrells' Ice Cream Parlour in the Paramus Park shopping mall. My first professional job was as a Junior Industrial Designer at Colgate Palmolive where I got to work on very, very early CG models for product design that took 4 days to ray trace (and a bunch of those renders made it into Computer Graphic World magazine!). That is where I got the bug for 3D CG as a design tool.
3. Where did you complete your formal education?
I received a BFA in Industrial Design at Rochester Institute of Technology
4. How did you first get involved with ACM SIGGRAPH?
As an attendee, my first conference was 1989 (Boston). As a contributor, my first presentation was a course in 2007 (San Diego).As a volunteer, it was in 2008 on for the 2009 Conference Committee.Ronen Barzel had seen an e-mail I wrote about an idea for an interactive, real time version of the Electronic Theater.He asked me to join his 2009 New Orleans team, and Real Time Live was born.
5. What is your favorite memory of a SIGGRAPH conference?
I can not forget the first time I sat in a course, on the floor in the back of the cavernous Las Vegas convention center where the rooms were packed and people were generously sharing their work and –actually telling you– how they did it. I had been to many conferences before but I had never been in a room with so many deeply passionate and generous people. I remember talks by Ken Perlin, Lincoln Hu and Andrew Glassner where they not only showed their work, but they showed you the code they used to do it and even the mistakes they made along the way. My small world was entirely blown open.
6. Describe a project that you would like to share with the ACM SIGGRAPH community.
I am just starting a research project with a neuroscience researcher and a psychopathology researcher in the Netherlands to use VR, bio-feedback, game design and FMRIs to understand decision making in extreme stress environments. For the last 15+ years I've been working to integrate much of the visual storytelling and CG learning acquired at SIGGRAPH, with my own exploratory work in using game mechanics and emotional currency to design and build interactive experiences that result in behavioral change. This project is an amazing opportunity for me to validate (or not) my design intuitions with soft and hard sciences.
7. If you could have dinner with one living or non-living person, who would it be and why?
Why just one person?
8. What is something most people don't know about you?
I cry at movies. A lot.
9. From which single individual have you learned the most in your life? What did they teach you?
Why just one person?
Seriously….the list would go on and on and on. While I have been fortunate to have many great "teachers" including many people in this community, I have been even more privileged to have some incredible mentors thatstarted with having met Pam Kerwin and Ray Davis from Pixar at SIGGRAPH 2001, Mark Sylvester from Wavefront, Bill Buxton (most recently at Microsoft Research)…that list goes on and on for me to this day.
10. Is there someone in particular who has influenced your decision to work with ACM SIGGRAPH?
Ronen Barzel really got me hooked.
11. What can you point to in your career as your proudest moment?
At the end of the day I am product designer so any time a project I have worked on gets to market and I can see people experiencing it or touching it, and they smile, that is always when I feel deeply proud.