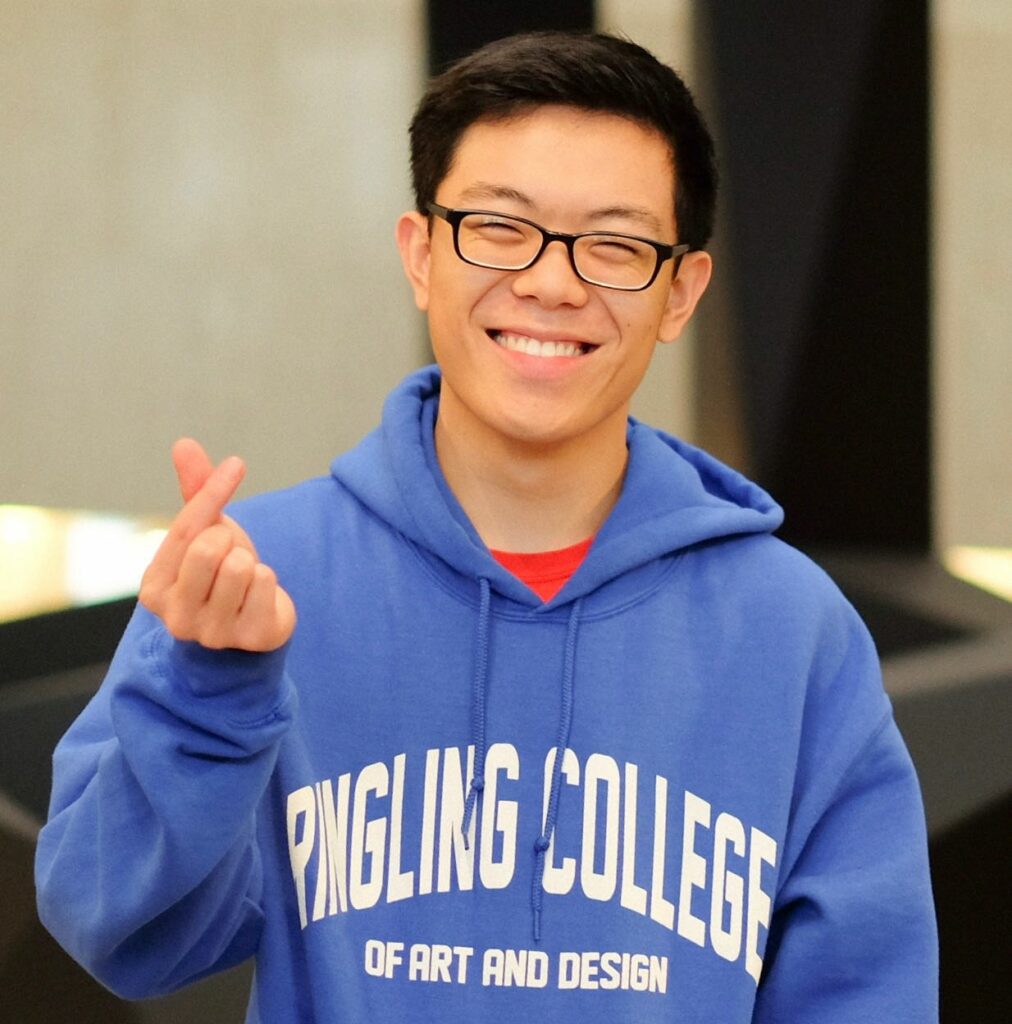 Member Profile:

Eric Wang
1. What do you do, and how long have you been doing it?
I am an animator, and studied it for 4 years.
2. What was your first job?
My first job was an art teacher for autism spectrum students. I have since worked many teaching positions including summer camp counselor, design tutor, and computer animation mentor.
3. Where did you complete your formal education?
I graduated from Ringling College of Art and Design in 2020.
4. How did you first get involved with ACM SIGGRAPH?
I was suggested the SIGGRAPH Student Volunteer program by upperclassmen in my major at Ringling. In 2018 I volunteered for the first time and had such an enriching and rewarding experience that I applied to be a Team Leader in 2019. I was Team Leader again in 2020 in SIGGRAPH's first virtual conference.
5. What is your favorite memory of a SIGGRAPH conference?
There are many things I love about SIGGRAPH such as the friends and connections I've made, but my favorite memories are the presentations. Many of the sessions about technology, art, and film-making are incredibly inspiring and make me excited to be in this field.
6. Describe a project that you would like to share with the ACM SIGGRAPH community.
Rise Up Animation is a group that is offering a variety of mentorship and panel opportunities to burgeoning artists. It would be really cool to see SIGGRAPH join in and provide more opportunities for new artists.
7. If you could have dinner with one living or non-living person, who would it be and why?
I would like to meet Genndy Tartakovsky. As an aspiring animator who grew up watching his shows, I really want to understand what drives him and maybe find out what he plans on making in the future.
8. What is something most people don't know about you?
I really love dance. I've never had classes for dancing, but I really like choreography, watching dance videos, and doing silly dances in the mirror.
9. From which single individual have you learned the most in your life? What did they teach you?
I have learned a lot from my friends, teachers, mentors, and many other people in my life. The most important things I learned from my friends were to stay true to myself and never give up.
10. Is there someone in particular who has influenced your decision to work with ACM SIGGRAPH?
My friend and mentor Kat Smith inspired me to dive deeper into the SIGGRAPH community. I was lucky to have a lot of upperclassmen friends who were involved in SIGGRAPH, but Kat was the one who encouraged me to apply to be a Team Leader, and it ended up being an experience that helped me grow a lot as a professional and leader.
11. What can you point to in your career as your proudest moment?
I spent my senior year at Ringling College working on a short film, Onigami, and was very proud to release it for the world to see.