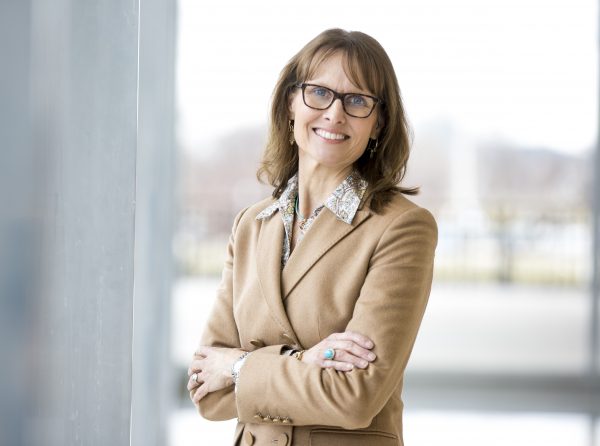 Member Profile:

Elizabeth Baron
What do you do, and how long have you been doing it?
After a great career at Ford Motor Company, architecting and deploying world-class immersive reality solutions across the globe for design and engineering, I started the next adventure, Immersionary Enterprises LLC. I work with Enterprise clients so they can look through the lens of customer experience with immersive collaboration, to evaluate complex engineering, design and manufacturing systems in context, together as a global team.
What was your first job?
When I was 14, I worked at Baskin-Robbins Ice Cream.
Where did you complete your formal education?
Eastern Michigan University, in Ypsilanti, MI.
How did you first get involved with ACM SIGGRAPH?
As a jurist for Emerging Technologies at SIGGRAPH 2015. I was honored to serve then, humbled to be asked to participate! I have been involved in some capacity since that time. Currently serving on the SIGGRAPH Strategy Team.
What is your favorite memory of a SIGGRAPH conference?
I can't pick just one! I have great memories of soaking in info presented on so many great papers, enjoying new innovations in CCG&IT at the CAF, meeting with friends and colleages that I haven't seen since the last SIGGRAPH.
Describe a project that you would like to share with the ACM SIGGRAPH community.
SIGGRAPH has always been my source of inspiration on how to meld art with science. As an industry professional, I learned how to represent complex simulations of mechanical systems, vehicle dynamics, and more, with a beautifully rendered vehicle, while keeping the customer at the heart of the analyses.
If you could have dinner with one living or non-living person, who would it be and why?
Sir Ernest Shackleton. Shackleton was the captain of the Endurance, a British ship he commanded that was to cross Antarctica via the South Pole. The ship became entrapped in ice then disintegrated and sank 10 months later. Under his leadership, not one member of the 28-man crew died. He was a fearless leader, taking in all viewpoints then steadfastly going in a direction. I would ask him about teamwork, decisions under pressure, how he eloquently matched personality to capability for the crew, which was key for their survival.
What is something most people don't know about you?
I have rode 104 miles on my bike to Hell and back. One of my hobbies is cycling. I ride with a group, and one of the rides takes us through Hell, Michigan.
From which single individual have you learned the most in your life? What did they teach you?
My husband, who showed me what its like to be part of a team (he always has my back). He taught me about the natural world, and an awful lot about how to make physical (as opposed to virtual) things.
Is there someone in particular who has influenced your decision to work with ACM SIGGRAPH?
Evan Hirsch, who looked me in the eye and invited me to participate in SIGGRAPH. I was over the moon!
What can you point to in your career as your proudest moment?
In 2014 I was awarded the highest individual technical award in Ford Motor Company, the Dr. Haren Gandhi Research and Innovation Award, honoring my contributions and technical leadership in computer graphics and immersive experience. The award had only been received by a handful of people, and I was the first woman to receive it (and the first person outside of research). It is my greatest achievement because it is tied up with overcoming the biggest obstacle of my career – working for so many years to get leadership to believe in the value of immersive realities as a cross-functional communication paradigm.