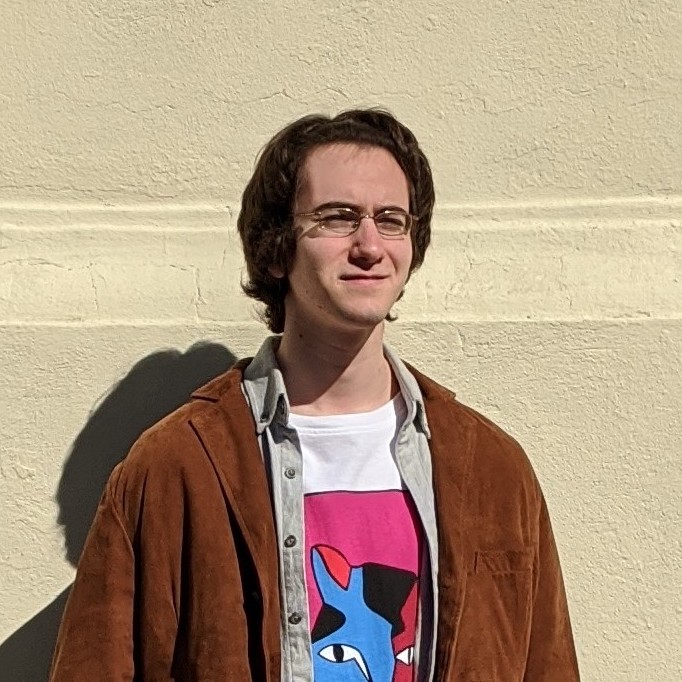 Member Profile:

Eli Bogomolny
1. What do you do, and how long have you been doing it?
I am a software developer at Cesium, and I joined the team in early June 2020. I work on codethat computes and visualizes analytics of 3D surfaces for ourSmart Constructionplatform.
2. What was your first job?
Cesium is my first full-time role but I previously interned with CBRE Build in NYC and NVIDIA in Santa Clara.
3. Where did you complete your formal education?
I graduated from the University of Pennsylvania with a BSE in Digital Media Design and a minor in Mathematics.
4. How did you first get involved with ACM SIGGRAPH?
Penn's SIGGRAPH chapter introduced me to the organization and conference during my freshman year. Several students I met through the chapter played a big role in inspiring me to pursue a career in computer graphics.
5. What is your favorite memory of a SIGGRAPH conference?
In 2019, I was lucky enough to attend my first SIGGRAPH conference in Los Angeles while interning at NVIDIA. A few of my coworkers from CBRE Build were planning on attending too, so I got to spend a bunch of time with my manager touring the "Experiences" section and seeing what it was all about.
6. Describe a project that you would like to share with the ACM SIGGRAPH community.
After my second year of university I decided to work on an independent study project with Adam Mally, one of my favorite instructors at Penn. I wanted to explore procedural graphics and was heavily inspired byOskar Stålberg's "Brick Block"to createa similar voxel-based app with Midwest-ish terrain. It was my first time creating a 3D app from the ground up (no pun intended) and I had a lot of fun diving into the three.js library on my own and seeing what I could come up with. The project repo lives on my GitHub profilehere.
7. If you could have dinner with one living or non-living person, who would it be and why?
Tough question, but I'd have to go with my older brother on this one. He lives in Israel so it's already hard enough to visit from Philadelphia, but between my busy schedule for the past few years and the pandemic it's been extra long since I got to see him in person.
8. What is something most people don't know about you?
I like to collect sneakers here and there! My collection is still fairly small but I have awesome memories associated with each pair that I got to wear on significant occasions. One of the latest additions to my closet was a limited pair of Cesium-branded sneakers that everyone in the company received as a gift :)
9. From which single individual have you learned the most in your life? What did they teach you?
It's hard to pick one individual, but I learned a great deal from my close friend group at Penn. We all met in our first year and stuck together since. I learned a lot about how to be a better person and friend from all of them.
10. Is there someone in particular who has influenced your decision to work with ACM SIGGRAPH?
Patrick Cozzi, the CEO of Cesium, since he nominated me to have a member profile on the SIGGRAPH website :) It's great working on 3D software with a company leader that has tons of field experience and knowledge on the subject.
11. What can you point to in your career as your proudest moment?
My career has only just started, but a few months ago we had an important deadline to finish some features for a public release with my team at Cesium. There are only a handful of us chipping away at the code, but by laying out a concrete plan and delegating tasks between team members in different timezones we were able to successfully get everything across the finish line.