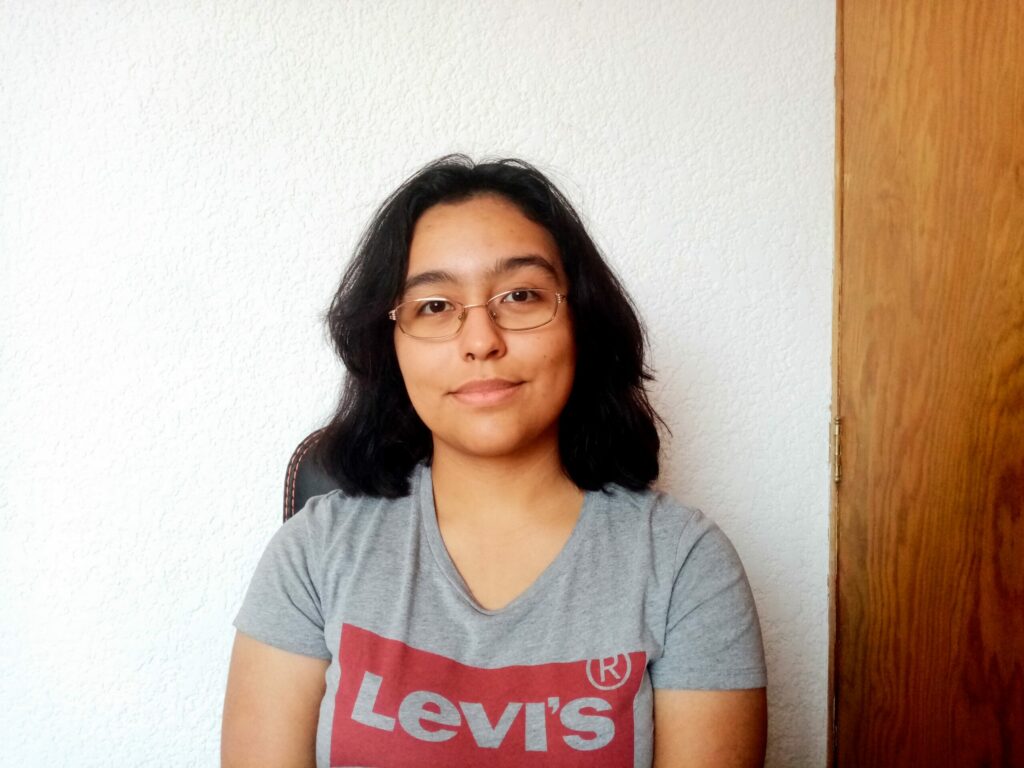 Member Profile:

Elena Ramírez
1. What do you do, and how long have you been doing it?
I am currently studying an Art and Animation career at Tecnológico de Monterrey, about to begin my fourth year at university, in which I'll specialize in animation and visual development. I am also part of my university's representative Art Company, and write for Övrflöd International, a gentlemen's luxury magazine, on my free time.
2. What was your first job?
As a kid I was a teacher's assistant for my mother, who is an engineering professor. I used to check essays for plagiarism (before it became automated) and helped revise the writing in some of her students' theses. Most recently I've become a cartoonist/illustrator for a university newspaper, PICO Informativo.
3. Where did you complete your formal education?
I haven´t completed it yet, but if all goes well I should be graduating from Tecnológico de Monterrey on december 2022.
4. How did you first get involved with ACM SIGGRAPH?
Back in January 2019, a friend wouldn´t relent until I finally filled in the registration form to be an SV for SIGGRAPH 2019. I got selected, and have been in love with the conference ever since!
5. What is your favorite memory of a SIGGRAPH conference?
The whole 2019 conference was simply amazing, but if I had to choose just one memory, I'd say it was a shift I spent helping a researcher show the attendees a VR pressure plate game he built to show people the importance of ecosystem balance. It was one of my very first VR experiences, and I was thrilled to learn how to operate the system. However, the best part was seeing the guests marvel at the experience and helping them through it.
6. Describe a project that you would like to share with the ACM SIGGRAPH community.
At my university's representative Art Company we have spent a whole semester working on our first-ever fully digital project, since before the pandemic we focused on analogous techniques. I can´t talk a lot about the project right now, but in a couple months you'll be able to see it projected onto the institutions' buildings all across Mexico!
7. If you could have dinner with one living or non-living person, who would it be and why?
It would be great to meet Neil Gaiman. He seems like a nice person, and I really admire his writing – his books inspire me so much!
8. What is something most people don't know about you?
I sometimes buy books only to look at the illustrations inside them.
9. From which single individual have you learned the most in your life? What did they teach you?
There have been so many people! Of course my mother, who taught me to read and write and be an independent human being, but there's also my grandmother, who by telling me stories about her birth town sparked in me the love for History and stories, and the many teachers, mentors and friends from whom I've taken life lessons.
10. Is there someone in particular who has influenced your decision to work with ACM SIGGRAPH?
More than one person in particular, it has been the whole experience I got at my first conference – though I am forever grateful to that one friend that dragged me to the computer and made me fill in the SV registration form.
11. What can you point to in your career as your proudest moment?
The day I was put in charge of my first project at my university's Art Company – it was my first semester and I was very nervous and doubting myself, so much that the company's director even asked if I thought I could do it, or if she should put someone else in charge. That day I decided I would do it, and I have never looked back!