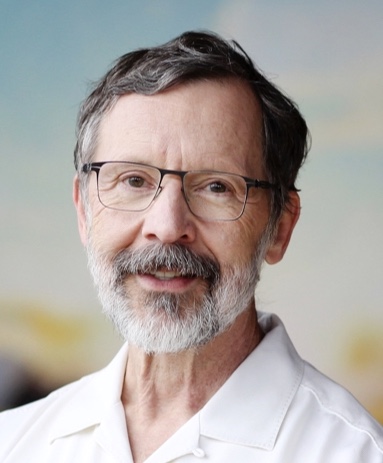 Member Profile:

Ed Catmull
1. What do you do, and how long have you been doing it?
In theory I am retired, but I am busier than ever.
2. What was your first job?
My first job was as an usher at the Tower Theater in Salt Lake City at 65 cents per hour. The Tower Theater was an art house and my first film was Lolita.
3. Where did you complete your formal education?
I spent all eight years at the University of Utah. In the first four years I earned two bachelors degrees, one in Physics and the other in the brand-new field of Computer Science; I moved my focus to Computer Science because it was clear we were at the beginning of a new frontier. I am amazed that 50 years later, we are still at the beginning of a new frontier in Computer Science.It was my great fortune that I was at the school that was funded by ARPA to focus on Computer Graphics, Image Processing, and Networking – led by Ivan Sutherland and Dave Evans. They had what I considered then, and now, an enlightened approach to supporting student research. I am deeply grateful for their leaderhip and the program they built.
4. How did you first get involved with ACM SIGGRAPH?
My first SIGGRAPH was in Philadelphia, which was the third SIGGRAPH Conference. The first two were fairly minor, as was the one in Philadelphia. The fourth one was in San Jose where the format was set for all SIGGRAPH Conferences from then on. It was a combinaton of papers, presentations, tutorials, trade show, film show, and social events. It was electric and so exciting that it transformed Computer Graphics, making SIGGRAPH the social and technical center of this exciting field. As a side note, the hotels of that era found that many people didn't show up for most conferences, so they overbooked the rooms. But for SIGGRAPH, everyone showed up, leaving many people without rooms. The same thing happened the next year in Atlanta. After that, the hotels realized that the rate of showing up for SIGGRAPH was different than for other conferences.
5. What is your favorite memory of a SIGGRAPH conference?
There really isn'ta single memory – to me, itis the memory of year-after-year of excitement and participation in an open commnity.
6. Describe a project that you would like to share with the ACM SIGGRAPH community.
Not every paper was great, but every year there were a few papers that were inspirational. Taken as a whole, the set of proceedings capture the evolution of a field. While the structure of the confernence has endured, the Conference has evolved over time, as it should and as it should continue to do.
7. If you could have dinner with one living or non-living person, who would it be and why?
Alan Turing, although I would like to have the dinner knowing what I know now. With someone that smart, you need a fifty-year head start.
8. What is something most people don't know about you?
I have somewhere in the neighborhood of 5-7 children, one of whom came from Disney World
9. From which single individual have you learned the most in your life? What did they teach you?
This question is too hard.
10. Is there someone in particular who has influenced your decision to work with ACM SIGGRAPH?
There wasn't a single person – ACM SIGGRAPH's great value is that it is a community.
11. What can you point to in your career as your proudest moment?
While from a distance, it might appear that I had a career arc, I think of my career as having eight stages. I don't like to repeat myself. Still, this question is even harder to answer than question 9.