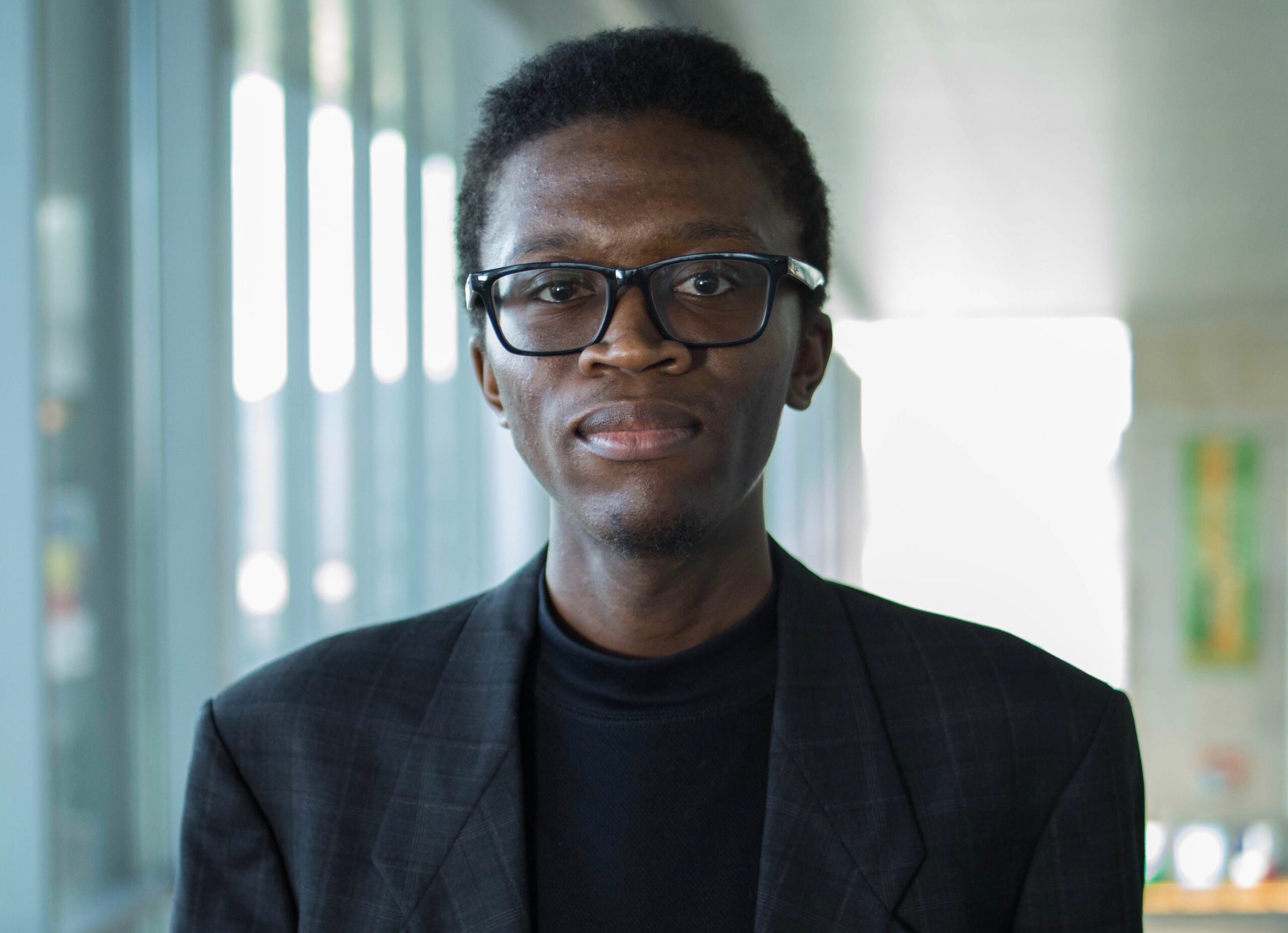 Member Profile:

Desmond Williams
1. What do you do, and how long have you been doing it?
I am a Graphic Designer/Motion Graphic Designer and have been working professionally for a bit under a year now. I am also currently the 2019 and 2020 Community Manager for the SIGGRAPH Student Volunteer Subcommittee.
2. What was your first job?
I was a Graphic Designer for a small Financial and Marketing based firm in Indianapolis. Most of my days consisted of quickly creating branding/logos, coming up with slogans or marketing and advertising ideas, and helping out with various social media needs such as creating and editing graphics or campaigns.
3. Where did you complete your formal education?
I obtained my Bachelor's in Media Arts and Science in Digital Storytelling from IUPUI (Indiana University – Purdue University Indianapolis) in the Spring of 2018.
4. How did you first get involved with ACM SIGGRAPH?
Initially I started as a Student Volunteer in Los Angeles 2017 after hearing of it due to having a very active campus Student Chapter with previous Student Volunteers and alumni encouraging others to join. Immediately after coming back I became an Officer for that chapter, and just kept getting pulled further down the rabbit hole from there.
5. What is your favorite memory of a SIGGRAPH conference?
Definitely the Chapter's party in Vancouver 2018. It started off a bit rough with entry to the venue being stopped due to being over capacity. But after regrouping with my friends (And some delicious late-night street pizza) we all managed to get in and have an amazing time dancing like goofballs till the AM. The highlight of the night was definitely being picked up and thrust into the air to hype up the party (Once by my good friend/fellow SVSC member Ben Rosado, and then by my professor Zeb Wood).
6. Describe a project that you would like to share with the ACM SIGGRAPH community.
I'm still keeping this one a bit close to my chest as I'm fairly early in the process. But I have been spending a lot of my free time towards restarting and continuing a web-comic/short animation idea I started in my senior year at school. It would be a mix of produced assets that would allow me to utilize all of my skills, and I'm sure I'll be gushing my ideas to anyone who will listen come SIGGRAPH 2019.
7. If you could have dinner with one living or non-living person, who would it be and why?
Definitely Dennis Mukai (A famous artist, designer, illustrator, and photographer), because his art and design style has been something that has been a major inspiration for me lately. Partly because those 80's/90's color palettes and design styles make me geek out, and partly because I have always been a huge lover of the idea of intersecting design with fine art/illustration.
8. What is something most people don't know about you?
I am a massive book nerd/collector! My collection mostly consists of Art and Design books, ranging from historical artists and their art collections, storyboard, reference, and process work from TV shows, Movies, Comics/Manga, and Games. My addiction started a bit over a year ago, has already filled an entire closet and has left me many situations wondering if spending $40-$50+ on a single book was a smart life choice. Though I don't regret it for a moment as I love surrounding myself with many different sources of inspiration.
9. From which single individual have you learned the most in your life? What did they teach you?
I'm gonna have to break the rules on this one and pick both of my parents along with my older brother. As a person of color I am extremely lucky to have grown up under three such strong and positive influences. They taught me how to present myself, that I needed to pursue an education (And did not lament when I chose one in the arts), how to surround myself with people better than myself, and have always provided me amazing physical and mental support. I seriously doubt I would have ended up here without them.
10. Is there someone in particular who has influenced your decision to work with ACM SIGGRAPH?
Definitely my professor/friend Zeb Wood. The first time I met him was almost 2 years ago after receiving one of his well-known harsh critiques. After coming back from SIGGRAPH '17 I had a class with him, during which he gave me a lot of good professional advice, along with pushing me towards applying as a TL for Vancouver 2018 and serving as an Officer (Graphic Designer) for our student chapter. He definitely has helped me in my transition from a student to a professional, which is something I will always appreciate (Along with the very rare praises and words of approval from him).
Also Casey Kwock and Thach Nguyen as well. I stayed with them and a few other SIGGRAPH frequents during my first year in LA 17'. They pushed me way outside of my boundary zone at the time which caused me to have one of the most amazing and life-changing weeks of my life thus far. I also had an amazing time assisting on their ScavengeAR companion app, and seeing people hunting for and wearing the pins I helped design (Along with my friend Jordan Noel Nelsen's awesome concept work).
11. What can you point to in your career as your proudest moment?
Considering how new I am to the field/industry still, I'd definitely have to say being brought on as 2019 and 2020's Community Manager for the Student Volunteer Subcommittee. It was a huge honor and made me feel like my work thus far in the organization was greatly appreciated and has definitely motivated me to keep working my hardest to improve my skills post-graduation.