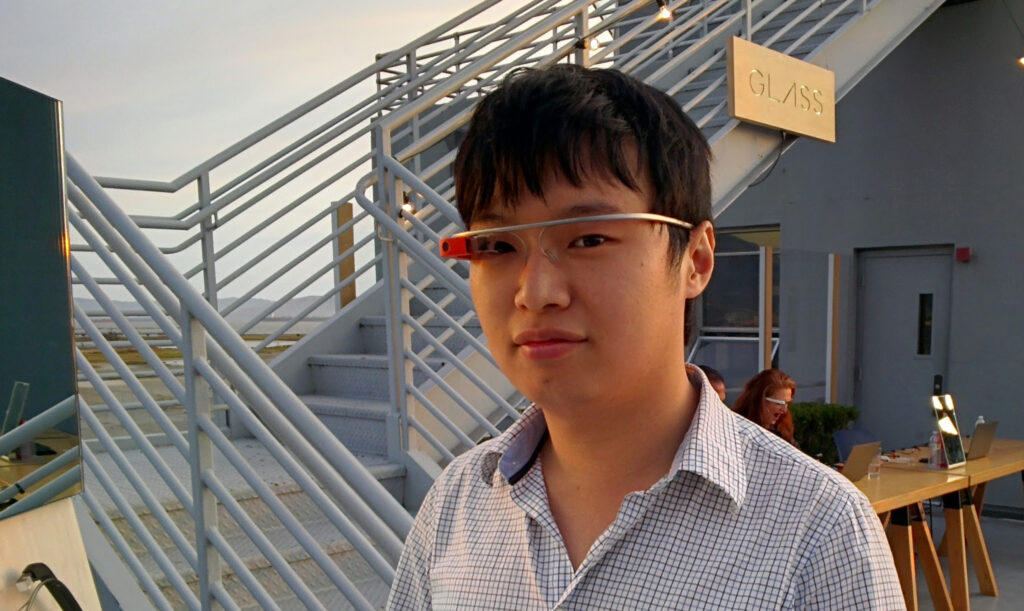 Member Profile:

Deqing Sun
1. What do you do, and how long have you been doing it?
I'm an adjunct professor in NYU and co-Founder of Think Create LLC. When working in NYU, I share my technicalskills and experience with students from the Interactive Telecommunication Program. When working in Think Create LLC, I do consultingand commission as a creative technologist in the interactive arts field.
2. What was your first job?
I worked as an electronicengineer in Parallel Development, an art fabricationcompany.
3. Where did you complete your formal education?
Master of Professional Studies in New York
4. How did you first get involved with ACM SIGGRAPH?
The 2016 SIGGRAPH Art Gallery Chair, Jonah Brucker-Cohen, was curating the projects for SIGGRAPH 2016 Art Gallery. He reached us as invited us to show our project in SIGGRAPH. Because of the huge space of that event, we made a new large version of Plinko Poetry for the SIGGRAPH 2016 Art Gallery. It did work well and give many attendees a happy minute.
5. What is your favorite memory of a SIGGRAPH conference?
My favorite memory was the opening of the Art Gallery. We spend 2 days before that to get everything assembled and tested. When people walk in and play with our project, it was a satisfying moment.
6. Describe a project that you would like to share with the ACM SIGGRAPH community.
Plinko Poetry is an interactive installation that invites audiences to create blackout poetry using current news titles from different news sources. The interface allows people to remove words from their original context to become a playful and satirical reminder of their meaning.
Players can pick a ball and drop it down from the top of the Plinko Poetry machine. The peg board in the front of the machine will alter the ball's path in a random direction, and the words behind the ball will be immediately highlighted. In this way, the machine blacks out all the other words and displays a poem made up of only the words. A printer then prints out the poem for players.
7. If you could have dinner with one living or non-living person, who would it be and why?
Allan Kaprow, as one of the pioneers of installation art, how would we impress people by art with today's advanced technology.
8. What is something most people don't know about you?
I like cooking and blending different cuisines together. Most of them are unexpected in a deliciousway.
9. From which single individual have you learned the most in your life? What did they teach you?
Tom Igoe, one of my professor. He gave me a lot of advice about teaching and helped me improve myclasses. The teaching experience helped me a lot to explain to people without acommon ground.
10. Is there someone in particular who has influenced your decision to work with ACM SIGGRAPH?
Jonah Brucker-Cohen. He is the person that lead me into thisfantastic community.
11. What can you point to in your career as your proudest moment?
The momentsthat students learn new knowledge from me and build awesome projects. When I see or hear their progress, I feel proud.