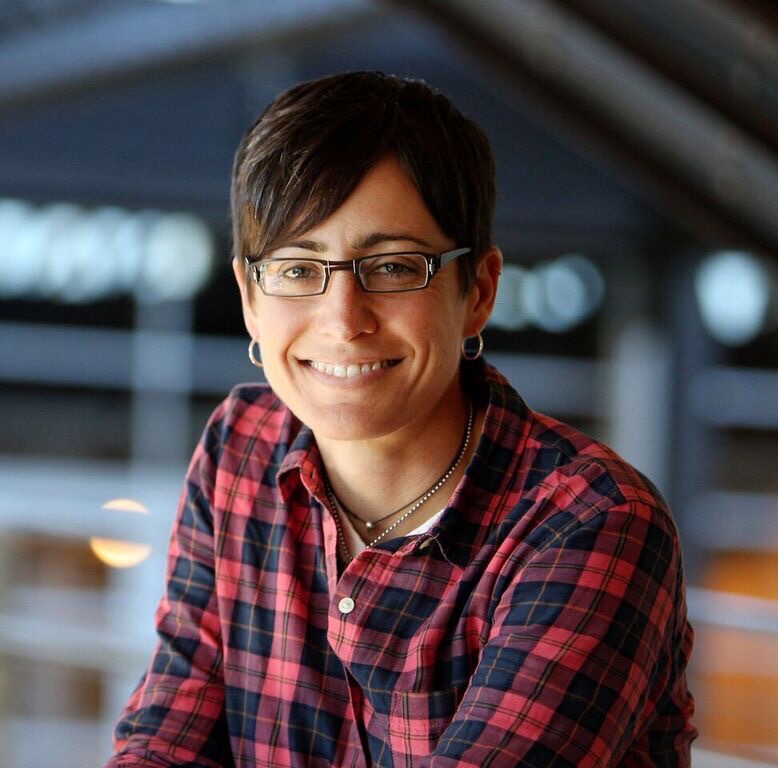 Member Profile:

Danielle Feinberg
1. What do you do, and how long have you been doing it?
Director of Photography for Lighting at Pixar (meaning I direct the lighting). I have been at Pixar for 21 years.
2. What was your first job?
My very first job was at a baseball card store in Boulder, Colorado where I initially got paid in baseball cards!
3. Where did you complete your formal education?
I got my computer science degree from Harvard.
How did you first get involved with ACM SIGGRAPH?
In 1994 I took the computer graphics class at Harvard, taught by Joe Marks, and then joined his graphics group. We poured over many a SIGGRAPH paper!
5. What is your favorite memory of a SIGGRAPH conference?
I was a student volunteer for the SIGGRAPH conference in 1996 in New Orleans. It was awesome!
6. Describe a project that you would like to share with the ACM SIGGRAPH community.
I just finished over 3 years of working on the movie Coco. It had so many awesome technical and artistic challenges to it, it's hard to choose just one!
7. If you could have dinner with one living or non-living person, who would it be and why?
Obama. I would love to hear about the challenges of being the other in the room so often and how you overcome that and even harness the power of it to prevail. It would also be awfully interesting to see how there can be such apparent balance of intense work yet loving family life. It would also be fun if she brought her husband too.
8. What is something most people don't know about you?
I can cook some mean Thai food! I have taken years of cooking classes from this awesome Thai chef in Oakland.
9. From which single individual have you learned the most in your life? What did they teach you?
On a work level, Sharon Calahan, hands down. She is not only an absolutely brilliant artist with light but also an amazing strategist when it comes to all things movie making. I am forever grateful for all she has taught me.
In outside work life, my mom and grandmother Meg. They taught me to follow the things I love and don't let anything stand in the way. They are both strong, kick ass women that I take inspiration from every day.
10. Is there someone in particular who has influenced your decision to work with ACM SIGGRAPH?
Joe Marks, my graphics professor at Harvard for sure. He has been involved with the SIGGRAPH conference for years, has pulled me in on some things there and of course was the first to introduce me to the amazing resources.
11. What can you point to in your career as your proudest moment?
Recently I received an email from a teacher in Mexico who said how much Coco meant to him. He said it brought great pride and comfort as they were dealing with the series of awful earthquakes and other hard times. He talked about the pride he felt in his country and their culture. Working on films is magical but when you get to make one that touches people in the way he described, that feels like you're a part of something very special.