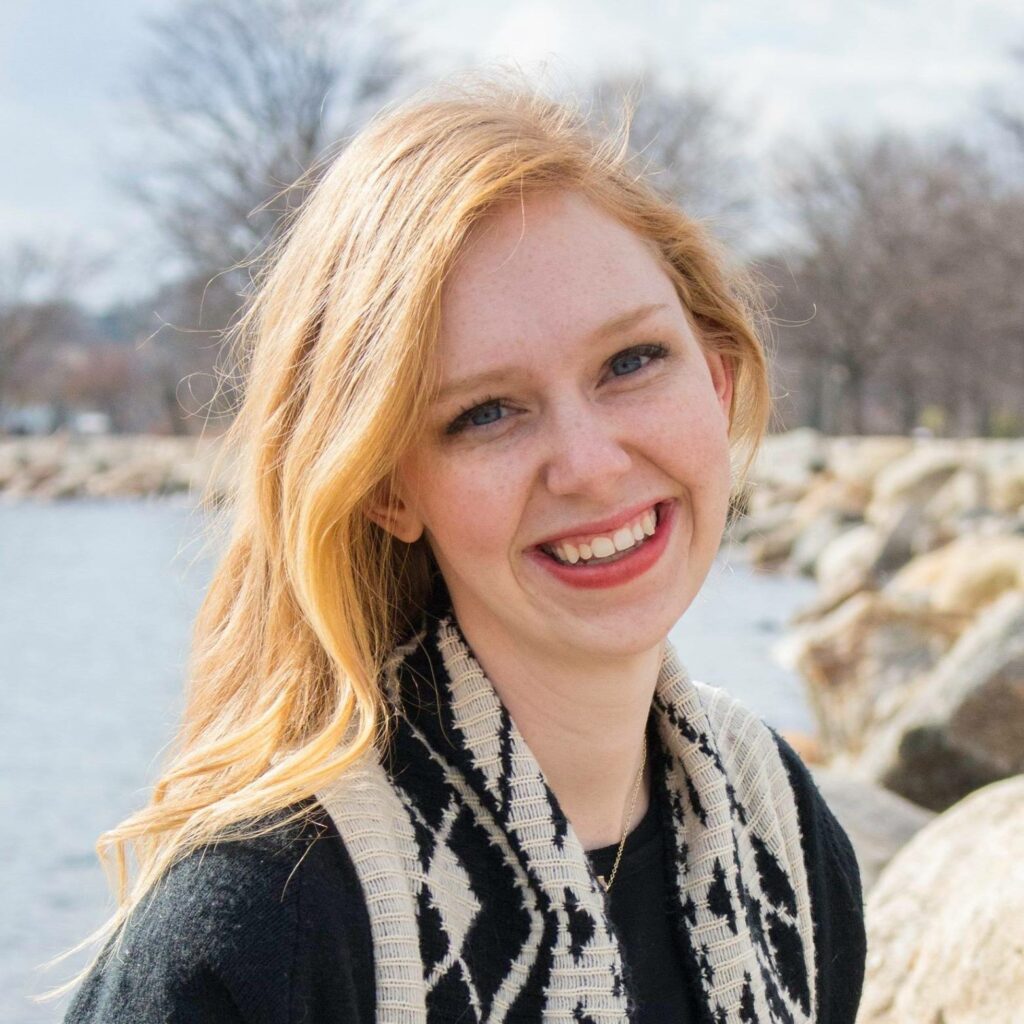 Member Profile:

Christen Groves
1. What do you do, and how long have you been doing it?
I work at Blue Sky Studios as a Production Assistant in the Design department. I've been at Blue Sky for almost two years now!
2. What was your first job?
My first job in the industry was at Blue Sky Studios, as a Production Assistant in the Rigging department. Growing up I had quite a variety of jobs, however. In college I was a barista, as well as a nanny!
3. Where did you complete your formal education?
I went to Texas A&M University (Whoop!) and graduated with a Bachelor of Science in Visualization.
4. How did you first get involved with ACM SIGGRAPH?
My very first experience with SIGGRAPH was as an attendee at the 2012 conference. I was a Freshman at Texas A&M and a friend of mine, who was a Graduate Student in the department of Visualization, invited me to attend the conference with her. After my first conference I was hooked! I joined the Texas A&M student chapter, and volunteered at the conference for three consecutive years–twice as a Student Volunteer and once as a Team Leader.
5. What is your favorite memory of a SIGGRAPH conference?
My favorite SIGGRAPH memory was my first day as a Team Leader at the 2015 conference in Los Angeles. The Student Volunteer Committee, and my fellow Team Leaders, had spent a lot of time during the previous months, preparing for the conference. Seeing the entire team face-to-face, as opposed to one giant google hangout, was like a big family reunion!
6. Describe a project that you would like to share with the ACM SIGGRAPH community.
The first show I worked on at Blue Sky Studios was Ferdinand, which is set for release this December. Ferdinand will be my first feature film credit, which is a pretty exciting milestone. Needless to say, I am very excited to see all our hard work on the big screen!
7. If you could have dinner with one living or non-living person, who would it be and why?
Off the top of my head, I would have to say J.K. Rowling. I'm a pretty big Potterhead. Her imagination and talent areamong the many things that inspired me to be apart of such a creative industry, and to work alongside such talented people.
8. What is something most people don't know about you?
I have a twin sister. Although, anyone that knows me probably knows this, because I talk about her all the time! She's my best friend.
9. From which single individual have you learned the most in your life? What did they teach you?
Oh good, a question where I can talk about my twin sister! Seeing as we entered this world, and walked through life together, I can easily say I would be pretty different without her. I do however, have to give a shout out to my mom and dad. Really my entire family. I grew up around a lot of creativity, imagination, big dreams, and love. All of which have been a driving force behind any type of work I do.
10. Is there someone in particular who has influenced your decision to work with ACM SIGGRAPH?
Christine Holmes, who was the Student Volunteer Program Chair the same year I was a Team Leader (2015), definitely deserves a shout out. As a student I was very involved with SIGGRAPH, and Christine has inspired me to continue my involvement, even as a professional.
11. What can you point to in your career as your proudest moment?
Getting my first job out of college, hands down! Going from college student, to unemployed was scary in itself! Additionally, landing my first job at Blue Sky also meant moving from Texas, where I had lived my entire life, to the East Coast! I was, and still am, grateful to have had my SIGGRAPH community during that time.