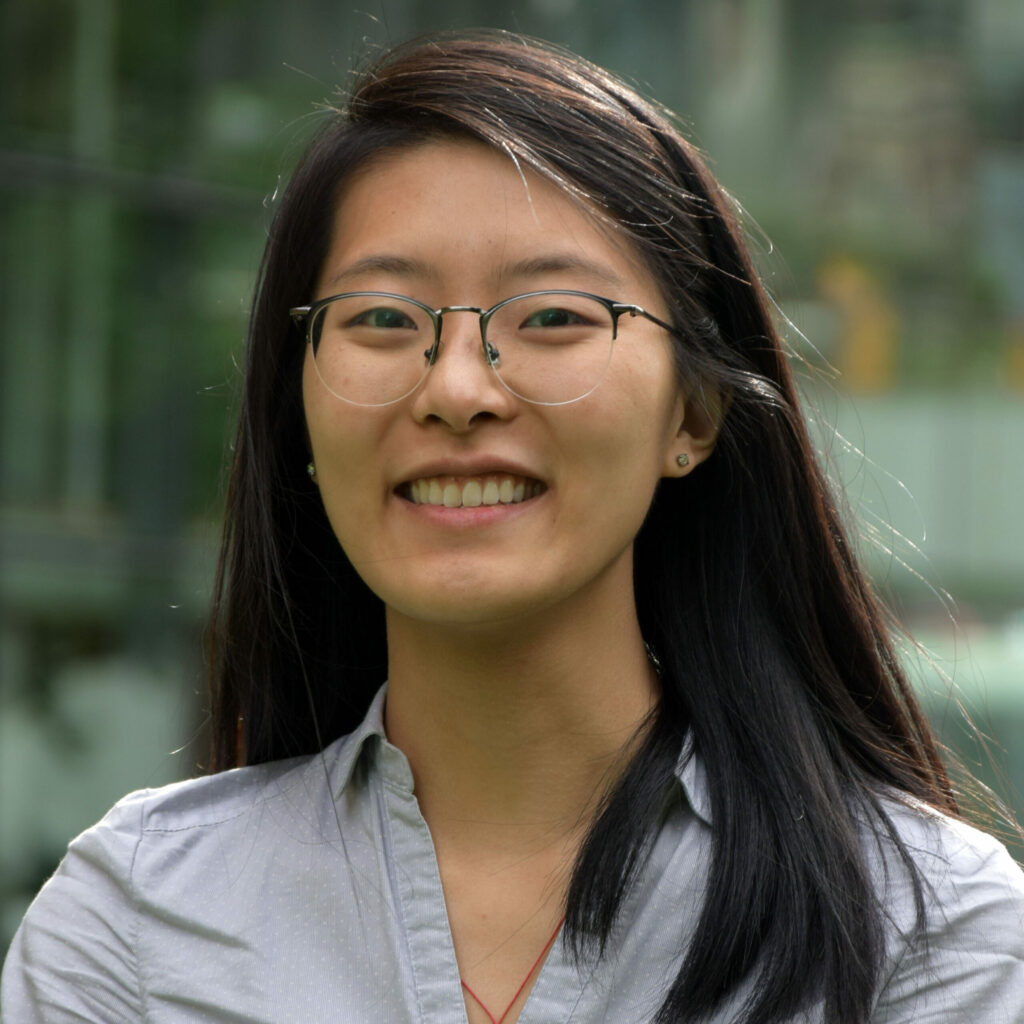 Member Profile:

Cheryl Lao
1. What do you do, and how long have you been doing it?
I just started my master's in computer science in September 2020, so I've only been in my new program for about two months. I did some undergrad research on design space exploration in virtual reality and I can't wait to continue combining human-computer interaction and computer graphics in my future research!
2. What was your first job?
I was a pottery counselor at an arts camp. It was the first year that they offered a pottery class, so it was a learning experience for everybody involved! Putting a group of 6-to-12-year-old kids in a room with spinning wheels and clay is about as messy as it sounds.
3. Where did you complete your formal education?
I haven't completed all of it yet! I received my bachelor's degree in computer science from the University of Toronto in June 2020 (through a virtual graduation ceremony) and I'm working on my master's degree at the University of Waterloo right now.
4. How did you first get involved with ACM SIGGRAPH?
I first learned about SIGGRAPH while doing research on 3D animation for a grade 10 independent study project. I didn't actually get involved in volunteering until 2018 though. That's the year that I started volunteering with the Toronto SIGGRAPH chapter and went to SIGGRAPH for the first time as a student volunteer!
5. What is your favorite memory of a SIGGRAPH conference?
I have so many great memories from the conference and from exploring new cities with my SV friends! If I have to pick one of the highlights, I remember I really loved walking around the convention centre with Shay D. Pixel at the 2019 SIGGRAPH conference in LA. It was so fun to see how excited all the SVs were to try on the suit and to help the attendees take fun pictures with Pixel!
6. Describe a project that you would like to share with the ACM SIGGRAPH community.
I'm so proud of starting the University of Toronto Computer Graphics Club. Back when I began university, there was no active computer graphics club on campus. I wanted to learn more about computer graphics, so I put together a small tutorial on Processing.js as our first event. Fast forward a few years and we've branched out to hosting research talks, industry guest speakers, field trips, and more! I initially expected it to be just be a small club, but the U of T Computer Graphics Club's following has grown by a few hundred people since we started! In 2019 we hosted the University of Toronto's first ever Computer Graphics Job Fair and we've had annual SIGGRAPH info sessions for the past four years. I recently graduated, but it has been so great to see the club continue to grow and evolve with a talented group of new student leaders!
7. If you could have dinner with one living or non-living person, who would it be and why?
I would love to meet Ed Catmull! I read his book, Creativity, Inc, when I was in high school and it got me to seriously consider pursuing computer science in university. Building tools that support artistic creativity is something that I'm really interested in, so it would be fascinating to talk to him about how he fostered creativity in his teams throughout the years!
8. What is something most people don't know about you?
My elementary school band teacher picked the trombone for me because I had the longest arms in the class. I still have the gangly arms, but not the trombone.
9. From which single individual have you learned the most in your life? What did they teach you?
It's so hard to pick a single individual! I guess for this question, I'll pick my dad. He hasn't taught me much that would help me get better grades in school, but he has tried to teach me to take it easy and enjoy life outside of school/work. I can't say that I'm great at that yet, but I'm trying!
10. Is there someone in particular who has influenced your decision to work with ACM SIGGRAPH?
Alain Chesnais encouraged me to apply to be a team leader even when I thought that I didn't have enough experience for it. He's always so supportive of people who are interested in exploring different parts of SIGGRAPH!
My friend Roya Shams is another person who has been with me since I first started volunteering with SIGGRAPH. I missed being an SV in 2017 due to time conflicts with an internship, but Roya came back from SIGGRAPH and told me about how it was even more amazing than what we thought it would be. I made sure to clear my SIGGRAPH week with all my employers after that.
11. What can you point to in your career as your proudest moment?
I think the proudest moment in my career so far was installing the newest release of Autodesk Maya and seeing the features that I developed during my internship in the official product release. I tried to learn Maya on my own for an independent study project in high school (the same one that I was working on when I found out about SIGGRAPH), so it was a dream-come-true to be able to contribute to the product!