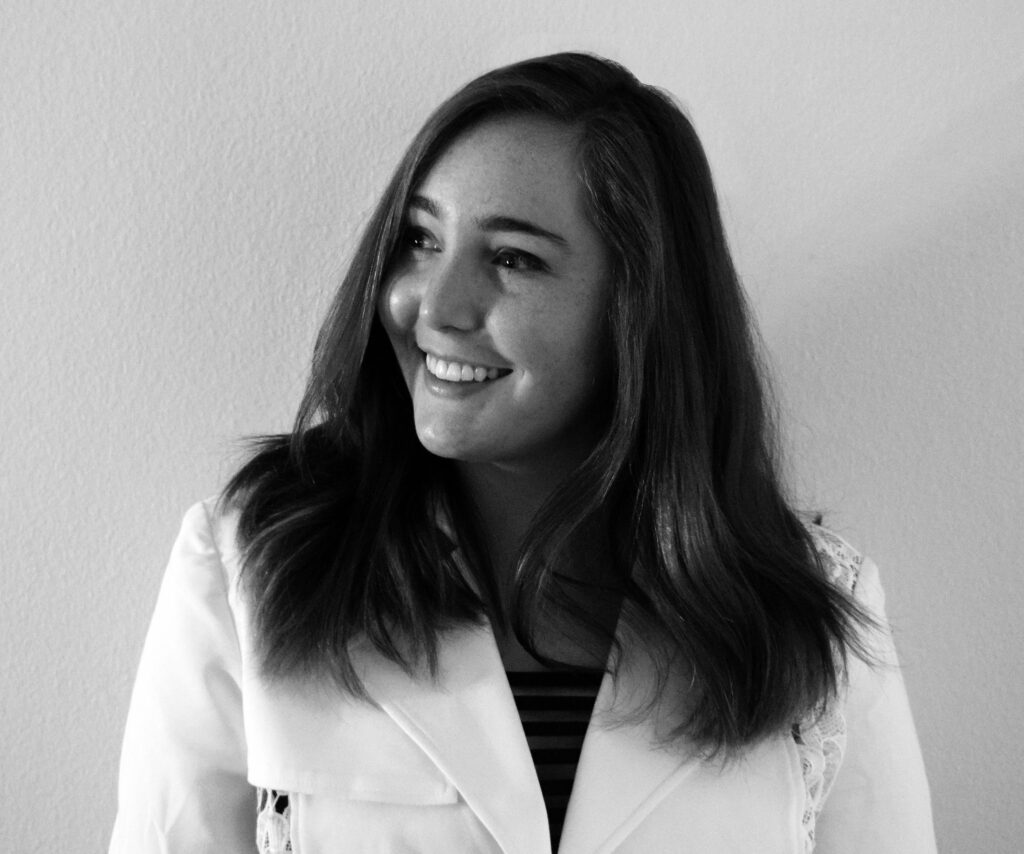 Member Profile:

Chelsea Roehl
1. What do you do, and how long have you been doing it?
I am a graphic designer for NBCUniversal in Universal City, California. I interned with NBCUniversal during the summer of 2016 and was lucky enough that they brought me back as a contract employee in the spring. I finished my final semester of college long distance while working full time, flew backfor graduation, packed all my bags, and drove down from Alaska to California.
2. What was your first job?
I was a caller at an outdoor shotgun shooting range called The Fairbanks Trap Club. My duties included keeping tally of the scores, set up and take down of equipment, restocking the trap houses with clay pigeons, and working competitions.
3. Where did you complete your formal education?
I received my Bachelor's of Art in Digital Art with a Minor in Business from the University of Alaska Fairbanks!
4. How did you first get involved with ACM SIGGRAPH?
In 2016, one day in class ,my Digital Art Professorbriefly mentioned SIGGRAPH and said that if any of us were interested we could talk to her about it after class. I took her up on this offer and after learning some more about the conference, I immediately became fascinated and applied a few days later. Lucky for me, I was accepted and here I am!
5. What is your favorite memory of a SIGGRAPH conference?
My favorite memory of a SIGGRAPH conference was being a Team Leader for the first time in Los Angeles. The entire conference was such a pleasure and I made so many great and fantastic friends. One moment that really was special tome was when all the TLs and SVSC were sitting around eating korean barbeque together. Everyone was laughing, telling stories and enjoying great food. As a TL, I felt like I had found my first family away from home, and it made me want to stay apart of SIGGRAPH for as long as possible. :)
6. Describe a project that you would like to share with the ACM SIGGRAPH community.
When I was first hired at NBCUniversal I was presented with the opportunity to join the Women's Network Professional Development Committee. The Women's Network is a volunteer group and we plan/help coordinate events for women within the company. I'm so grateful to be apart of this volunteer group because it allows me to support my fellow women in a professional setting and provide them with learning opportunities. One of the coolest events I worked on so far was a"behind the scenes" with some high level executives from The Voice.
7. If you could have dinner with one living or non-living person, who would it be and why?
I would love to have dinner with Elon Musk. He is such a huge inspiration to me with his intellectual brilliance and always pushing the boundaries for what can be done next. He took his dreams and made them a reality through his hard work and dedication.I hope to do that myself one day. To get to ask him questions and learn more about his experiences would be absolutely invaluable.
8. What is something most people don't know about you?
Something most people do notknow about me is that I ama state and regional champion for archery. I did archery competitively for 9 years and I still enjoy picking up the bow in my leisure time. One of my nicknames in high school was even Katniss because my friends knew how much I traveled for the competitions.
9. From which single individual have you learned the most in your life? What did they teach you?
I know it says to pick one, but both of my parents have contributed equally to my learning in life. They each fostered my love for art and helped motivate me to get where I am today. My mother dedicated so much time teaching my siblings and I about reading, math, and the overall importance of education. My father encouraged me to pursue all the sports and helped coach me in every single one that I participated in. My dad also introduced me to Photoshop and gave me my first wacom tablet when I was 12 years old. This was key for me wanting to pursue a career in digital art. They both taught me to believe in myself while giving me the confidence to pursue my passion and eventually turn it into my career. Thanks mom and dad!
10. Is there someone in particular who has influenced your decision to work with ACM SIGGRAPH?
MIHO AOKI! Without this amazing woman I would nothave even known about SIGGRAPH. Just by her talking about it in class sparked my interest enough to learn more and eventually apply to be an StudentVolunteer (SV). Once I joined, I found out how much she has been involved in SIGGRAPH and everything she has contributed to the conference. Miho's such an inspiration to me and I can't thank her enough. I love the SIGGRAPH family and I know I wouldn't be here today if it wasn't for her.
11. What can you point to in your career as your proudest moment?
This isn't really a part of my career, butI was selected as the 2017 Fairbanks Chamber of Commerce Artist of the Year. It felt so amazing because the community that I had grown up in my entire life recognized me as this prestigious artist. My work had been selected as a finalist from the general pool of entrants. Then during the Business Leader of the Year event, everyone voted on their favorite from the top 5 finalists. To have my name called with applause while being surrounded by my siblings, parents, and friends was surreal.