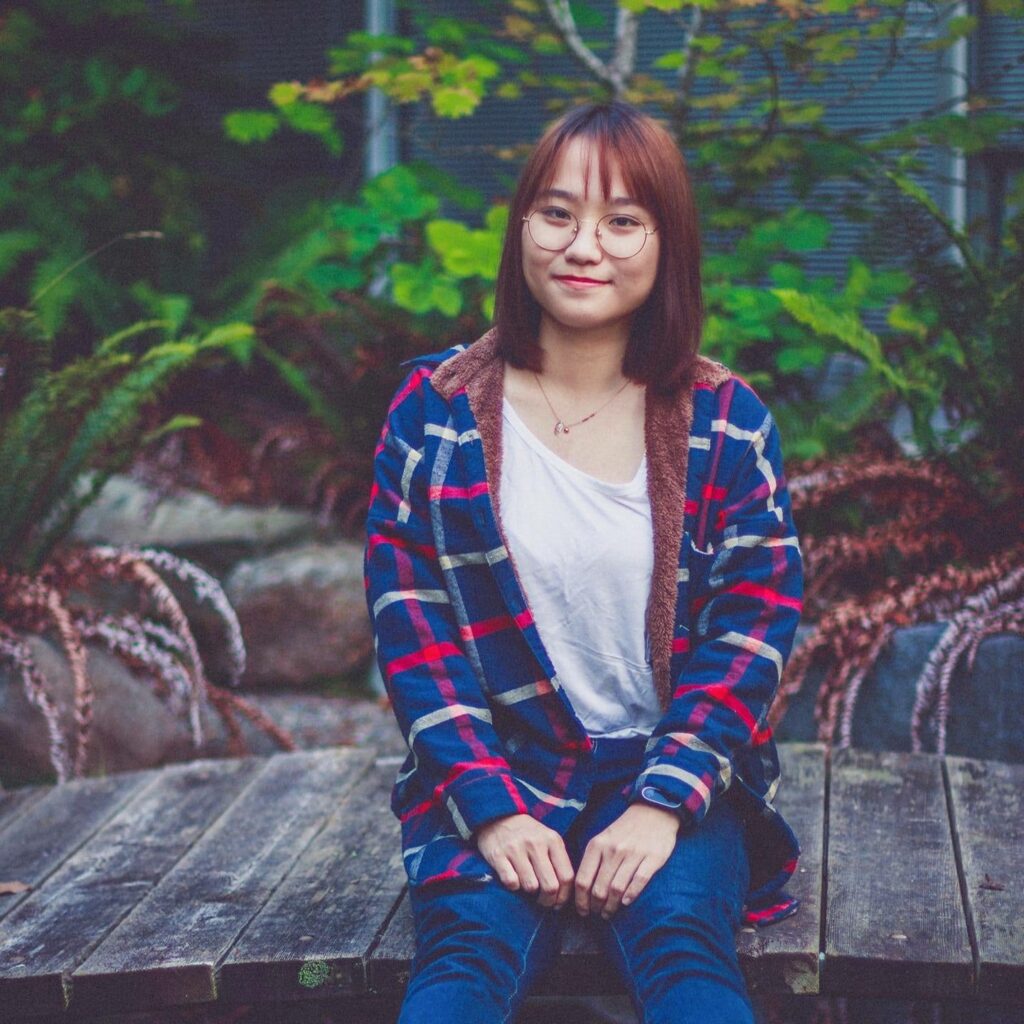 Member Profile:

Chanbin Lee
1. What do you do, and how long have you been doing it?
I am currently a fifth year at the University of British Columbia, majoring in Cognitive Systems – I study a mix of Psychology, Computer Science, Philosophy, and Linguistics. I also work as a Teaching Assistant for a first year Computer Science class and have been teaching for the last three years.
2. What was your first job?
My first job was at the dining hall of my university's first year residence. I washed the dishes, restocked the fridges, and buttered bread. I still remember the other dining hall members would cook extra food for me by the end of my shift. :-)
3. Where did you complete your formal education?
I am currently in my final year of my bachelor's! Iplan to graduate by the end of 2021 or May 2022.
4. How did you first get involved with ACM SIGGRAPH?
In 2018, our Computer Science Department's weekly newsletter included a short blurb about applying to be SVs at SIGGRAPH. I applied, got in, had an awesome time and have fallen in love ever since.
5. What is your favorite memory of a SIGGRAPH conference?
In SIGGRAPH 2018, I had the chance to attend Real-Time Live on a shift. Out of every jaw dropping presentations I've seen that day, I remember seeing this one particular project called Wonder Painter: Turn Anything into Animation. You can take pictures of your drawing and the drawing will come alive in your phone – I thought it was a fascinating concept and has a lot of potential to grow.
6. Describe a project that you would like to share with the ACM SIGGRAPH community.
I have an app in mind that I would like to start working on soon, and would definitely love to share with the SIGGRAPH community once I do begin.
7. If you could have dinner with one living or non-living person, who would it be and why?
I would like to have dinner with one of my ancestors from a minimum of ten generations ago. I would ask questions like, don't you think it's cool we're related? What kind of life did you have? But even at 10 generations ago I would have 1/1024th of their gene, so maybe we might be totally unrelatable.
8. What is something most people don't know about you?
I am extremely introverted, but I sign up for things social people would do. I attend Zoom meetings and need a minimum of a day (per meeting) to get my energy back. Also, for some reason, a lot of people default to thinking that I'm pursuing a Bachelor's in Computer Science…
9. From which single individual have you learned the most in your life? What did they teach you?
Both my parents have taught me how to work hard and to pursue what I really want to do in life. They've taught me to follow my passion, persevere and you will succeed.
10. Is there someone in particular who has influenced your decision to work with ACM SIGGRAPH?
sure I can pinpoint a specific individual that has influenced me regarding SIGGRAPH. I think the SVs and TLs that you interact with every year really makes you want to come back. Everyone's enthusiasm, motivation and passion really makes you want to be a part of the conference again. Not to mention I really enjoy watching people present their works, and seeing cutting-edge technology.
11. What can you point to in your career as your proudest moment?
I don't have a specific moment I can point to, but I have been gradually making progress in trying to figure out what I really want to do and it's been a process of learning. So I'm proud of how far I've come and of everything I've learned!