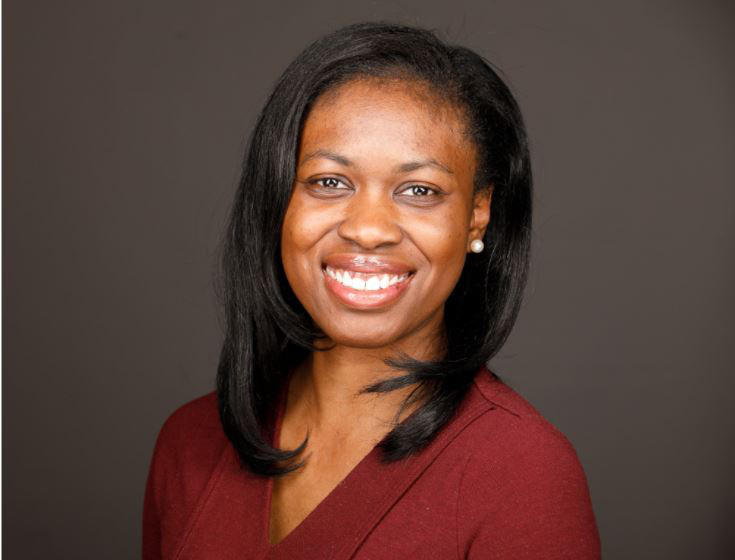 Member Profile:

Camille Ramseur
1. What do you do, and how long have you been doing it?
I currently work at Lucasfilm Ltd. where I work as an assistant technical director on their animated series "Star Wars Resistance" and the upcoming new season of "Star Wars: The Clone Wars". I've worked here for a couple of months now but before working here I worked in the animation industry for almost a year doing different TD roles which include being an intern at Walt Disney Imagineering Art & Media Pipeline, Technical Director Trainee and Technical Director at Walt Disney Animation Studios and Dreamworks Animation Studios.
2. What was your first job?
My first industry job was a software and research intern at Harris Corporation when I was in college.. I focused on how to integrate augmented and virtual reality into their products.
3. Where did you complete your formal education?
I completed my Bachelor's in Computer Science at Florida Institute of Technology and my Master's in Entertainment Technology at Carnegie Mellon University
4. How did you first get involved with ACM SIGGRAPH?
I started as a student volunteer in 2015. I've always wanted to get involved in the SIGGRAPH community and didn't know how. My friend Patricia had been a student volunteer in the past and encouraged me to apply and I did. I'm really glad I listened to her!
5. What is your favorite memory of a SIGGRAPH conference?
My favorite memory of a SIGGRAPH conference was when I was a SIGGRAPH student volunteer and there was a panel just for the volunteers which included,The Third Floor CEO & Founder Chris Edwards, Pixar Animation Studios CTO, Steve May and writer and animator Jorge Guitteriez. Everyone talked about their experiences which lead them to their current positions. I thought it was pretty cool that people high up in their careers would take the time to talk to student volunteers. When it was Jorge Guitteriez time to speak I didn't realize it was him because his name was covered and I was texting my Mom to tell her I made it to the conference safely and missed his original introduction. But I knew his face and I couldn't place it. He started talking about his time at CalArts and I finally realized who he was. To the point where I tweeted "Oh snap this is THE Jorge Guitteriez"
I remember watching his animation journey on Lynda.com when I was in high school (which was why he looked familiar), and watching his show "El Tigre: The Adventures of Manny Rivera" with my brother growing up. I had also just watched his film "The Book of Life" before coming to the conference. After the talk I was able to talk with him and get an autograph, drawing, and a picture with him. He was such a nice and humble person and I was not expecting for him to do all of that after the talk. I was just happy to get to talk with him let alone getting an autograph,drawing, and picture. And if that wasn't enough, he liked my tweet and followed me on Twitter, which made my day!
6. Describe a project that you would like to share with the ACM SIGGRAPH community.
I currently can't talk too much about what I am working on at Lucasfilm since it has not been released yet.
But a project that I would like to share is a school group research project that I did when I was at Carnegie Mellon University's Entertainment Technology Center for Electronic Arts Maxis. It was essentially researching and applying ways on taking the build mode from "The Sims 4" and seeing how we can translate it into virtual reality. On that team I was the programmer / technical artist. I worked mainly on the transportation system as well as creating different shaders and bounding boxes to help enhance the UI and selection tools. That was one of my favorite projects for many reasons. But it was cool to be working on a client research project that incorporated a game that I loved playing. In the end, my team and I were able to make a project that allowed you to build a house in VR using the HTC Vive from a bird's eye view (in three different UI build modes) and then from there you could teleport into what you just built. The idea of teleporting into the newly built house was to make you feel like a sim.
7. If you could have dinner with one living or non-living person, who would it be and why?
It would have to be Robin Williams. Growing up I watched movies where Williams was really funny, but he could also be really serious at times with deep life lessons. As we get older we are told to give up childish things and that it's hard. That if you don't give up your inner child and its associations such as cartoons, then you are not fully grown up. At least that has been my experience by some people and even now. I loved how Williams embodied being an adult and knowing the hard truths about it but at the same time being a kid at heart. He could also be loud and energetic, which gave off the vibe that he was unapologetic of being himself, which I loved. It takes great courage to be yourself at times and to embody both being an adult while keeping your inner child. In a lot of ways I feel like this is me. I think it would be cool to have a conversation with him. I would have loved to hear his many perspectives on different things while cracking a couple of jokes.
8. What is something most people don't know about you?
I played the violin for 5+ years in Middle and High school where I also participated and won different competitions from it.
9. From which single individual have you learned the most in your life? What did they teach you?
It would definitely have to be my Mom. She's always encouraging me to go after my dreams and not to be afraid to fight for them. To always stay positive and how to keep a strong mindset. And I love her for that.
10. Is there someone in particular who has influenced your decision to work with ACM SIGGRAPH?
I would have to say both Alex Bryant and Gracie Arenas-Strittmatter. I met both of them in 2015 when I was volunteering for the first time. Alex was my team leader and I met Gracie through a S3 portfolio review.
I learned that year from Gracie that if I wanted to combine both art and technology together that being a Technical Director in animation is not the only route but there is a similar role in games called a technical artist. I learned from Alex as my Team Leader, that you never know who you're going to meet at the SIGGRAPH conference, so always keep your best foot forward, which can also be transferred over on how to tackle life and it's challenges.
I'm always amazed at the different levels of how much they give back to the SIGGRAPH community. They taught me that my involvement with SIGGRAPH doesn't have to stop at the student level, but I can go from there and branch out to other volunteer opportunities after I graduate college. They have helped me in career advice so many times and never asked for anything back. It is through their actions they have encouraged me to give back to SIGGRAPH because it has done so much for me. Hopefully, I can be an Alex or a Gracie to a student volunteer and pass the kindness forward in the future.
11. What can you point to in your career as your proudest moment?
I'm still in the early stages of my career but I would have to say my proudest moment is being able to work here at Lucasfilm Animation. I grew up watching the "Star Wars: The Clone Wars" since high school and fell in love with it. I never thought I would have the opportunity to work here, let alone work on an animation series that I watched as a teenager.