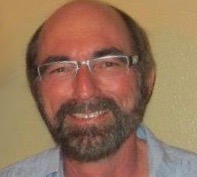 Member Profile:

Brad Lawrence
1. What do you do, and how long have you been doing it?
I have worked at the Kennedy Space Center since 1985 in many visualization related positions. Presently I am the lead of the Imagery Engineering team that is responsible for all imagery acquisition, distribution, recording and archival on the Center.
2. What was your first job?
U.S. Navy
3. Where did you complete your formal education?
Still working on it, no plans to complete.
4. How did you first get involved with ACM SIGGRAPH?
A good friend invited me to a conference.
5. What is your favorite memory of a SIGGRAPH conference?
Meeting a couple folks from Industrial Light and Magic (ILM) in 1996 at the Courses Reception. We were both blown away at where we each worked. Been friends ever since.
6. Describe a project that you would like to share with the ACM SIGGRAPH community.
My latest project is the design, installation, configuration, operations and maintenance of the next NASA launch pad imagery system. It will consist of over (80) video cameras, (12) IR cameras and over (60) high speed film cameras. Our team are taking the ProE Engineering design models and converting them into Maya models to characterized the camera configurations. We create each camera utilizing the sensor size and matching the lens configuration to verify they meet Engineering requirements. We also replace the cameras with lights that cover each field of view to determine where our blind spots are located. Our work forward consists of calculating frame rates and maintenance instructions. We are also looking for telemetry guided control of the pan and tilt units.
7. If you could have dinner with one living or non-living person, who would it be and why?
The person that discovers how to time travel.
8. What is something most people don't know about you?
I like to swim, ride motorcycles, play my drums, make moonshine and garden.
9. From which single individual have you learned the most in your life? What did they teach you?
No one person. In the Navy I learned to step back and listen. The more I interact with humans, the more I learn patience.
10. Is there someone in particular who has influenced your decision to work with ACM SIGGRAPH?
All the young students with fresh ideas.
11. What can you point to in your career as your proudest moment?
Working in the NASA KSC Image Analysis Facility helping law enforcement solve various crimes.