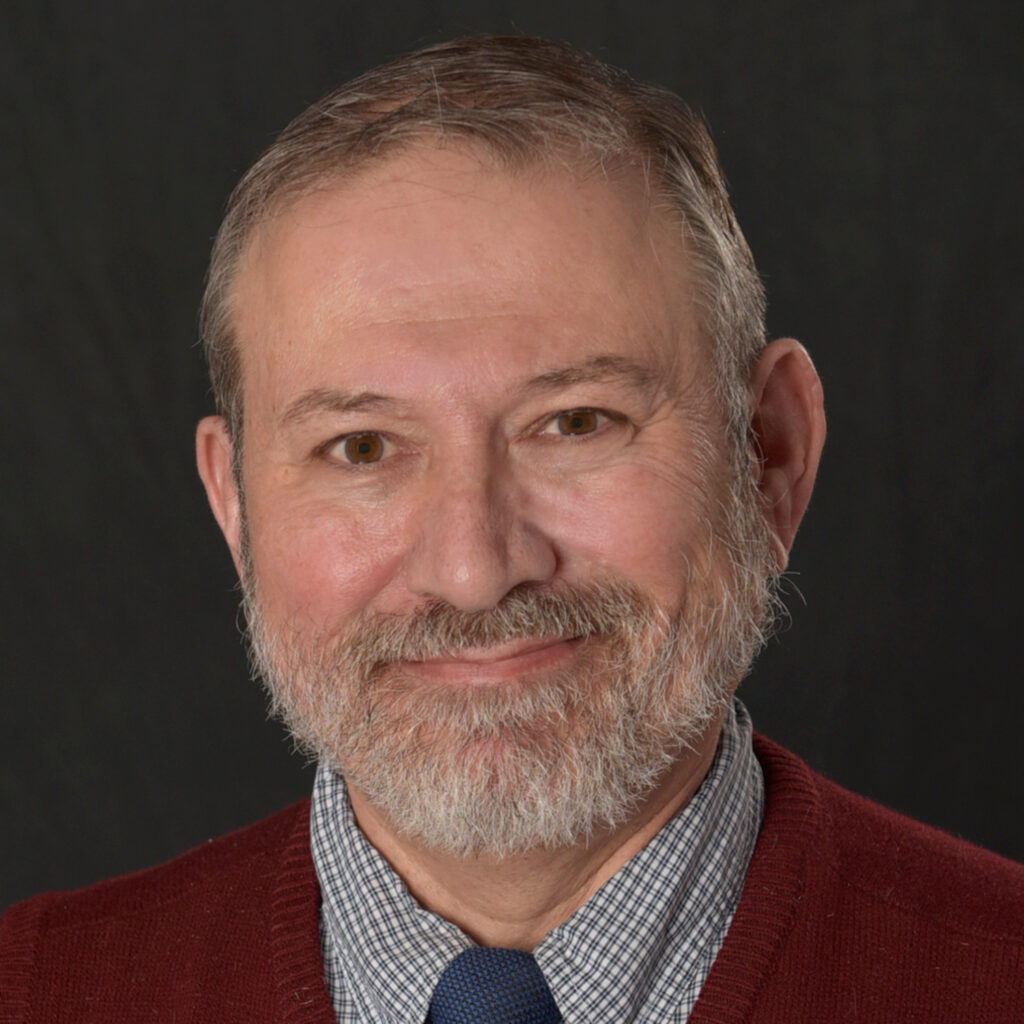 Member Profile:

William Joel
1. What do you do, and how long have you been doing it?
I'm a full professor in computer science, specializing in computer graphics, computer animation, game programming, and digital media. I've been teaching since 1983.
2. What was your first job?
Technical Specialist of Kenyon & Kenyon, a patent law firm in New York City. I was just completed my BS in Chemistry (yes, Chemistry), and they were hiring folks with science degrees to read and abstract a vast quantity of technical papers for a large case they were engaged in. We also worked with databases, structuring queries to retrieve data for the lawyers. This lasted for about four years. Computer graphics came later.
3. Where did you complete your formal education?
BS, Chemistry, St. John's University
MS, Chemistry, Polytechnic Institute
PhD, Computer & Information Sciences, Syracuse University
4. How did you first get involved with ACM SIGGRAPH?
In the early 80's, the SIGGRAPH Education Committee began a competitive grants program to send "new" faculty" to the annual SIGGRAPH conference. I was one of fifteen who were awarded these grants the first year they were offered. The conference was in Dallas, TX.
5. What is your favorite memory of a SIGGRAPH conference?
My first SIGGRAPH conference in Dallas, TX, 1986. This was the first conference of any sort I had ever attended. I had been an Assistant Professor for just a few years, still getting my feet wet with respect to academia. At the conference, I met folks who would become long-term colleagues, people from a wide variety of disciplines who "talked like me."
6. Describe a project that you would like to share with the ACM SIGGRAPH community.
Five years ago, I saw a need for some sort of initiative to provide students with (a) the ability to work on large animation projects, where their respective schools did not offer these opportunities, and (b) to work with other students around the globe. This is the Massive Collaborative Animations Projects initiative (MCAP), which I started at the 2016 SIGGRAPH conference. The MCAP Steering Committee continues to create animation projects of all ilk, and then seeks out students, worldwide, to populate the production teams. So far, we have created four projects, two of which have wrapped, and have engaged almost 300 students in our projects. Even so, we continue to learn how to create and manage projects of this sort. Hopefully, in the future, we will be able to generate a series of white papers detailing our efforts, both our successes and our missteps.
This past summer, I started a second initiative, based on the MCAP model, which focusses on research projects in computer graphics and interactive techniques. The name of this initiative is Computer Graphics & Animation Research Projects (CG&ARP). The initial call for participation was highly successful, and currently we are in the process of establishing a Steering Committee for CG&ARP.
7. If you could have dinner with one living or non-living person, who would it be and why?
My Dad, William H. Joel, who I credit my love of art and animation with. As a teen, he attended a HS in NYC that specialized in art and design. However, World War II came along, and he never graduated. After the war, he took jobs to support a new family, and never returned to his love of art. However, this love of art came through in the way he could pick up a pencil and paper and create sketches that were amazing. More importantly for me, he loved the work of the Walt Disney Studios, passing this along to his two sons. For me, this led to a career teaching computer graphics & animation, and eventually getting a PhD with a dissertation in computer animation. But he died in 1987, at sixty-three, long before I completed my PhD, and long before any of my successes in my field. I would just love to talk with him, say, "thank you," and let him know that who he was, and what he loved, lives on in me and my son, his grandson, who is an art director for a major, online news website.
8. What is something most people don't know about you?
I love to cook! I love food! I have always been the cook in the family, and more than that, I absolutely love to cook, constantly trying out new dishes. My breads are to die for!
9. From which single individual have you learned the most in your life? What did they teach you?
This is a hard one to answer, because there are SO many people I have learned from. First, there was my dad, who passed on a love of art and animation. Next, was a Chemistry professor during my undergraduate years, who advised me on my senior research project. My job was to take the raw data from the grad students and perform basic statistics on the data. One day, early in the research, I stopped off in his office with pages and pages of numbers I had generated. He looked at it, then turned to me and said, "This is nice. But show me a picture, instead." He didn't wanted numbers. He wanted graphs that conveyed the information in the data. Another was my doctoral advisor, who taught patience in the process of writing about research.
And this list goes on. There is no "single" person I could identify who I "learned the most" from in my life. Learning, growing as an individual, is a community effort, where the community is defined by everyone you have ever had the grace of knowing.
10. Is there someone in particular who has influenced your decision to work with ACM SIGGRAPH?
No, there isn't a single person. Early in my teaching career, I heard about SIGGRAPH, and immediately knew that was an organization I wanted to be associated with. Then the Education Committee grants program came along, and the rest is history. Well, not completely history as I'm still highly engaged with SIGGRAPH.
11. What can you point to in your career as your proudest moment?
No single moment, but the accumulation of various interactions with students where I could see the joy of learning in their faces. Some may see their legacy in the papers they've written, the awards they've received. But those are fleeting. I see my legacy in the students I've taught during thirty-eight years of teaching. If I have contributed even a fraction to their respective successes in life, then I did my job. Being THAT sort of a teacher IS my proudest moment.