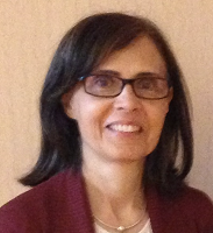 Member Profile:

Beatriz Sousa Santos
1. What do you do, and how long have you been doing it?
I am an Associate Professor at the University of Aveiro, Portugal since 1996, in Human-Centered and Visual Computing. I have been Chair of the Eurographics Education Board and member of the Executive Board since 2013, became a member of ACM/SIGGRAPH Education Committee in 2015 and I have been working with people in the community fostering the cooperation with Eurographics and IEEE towards a better Computer Graphics and related disciplines education, as I strongly believe a good education is keystone for a better Society.
2. What was your first job?
Teaching Assistant in Physics.
3. Where did you complete your formal education?
University of Aveiro, Portugal with a PhD in Electronics Engineering.
4. How did you first get involved with ACM SIGGRAPH?
After becoming Chair of the Eurographics Education Board I was invited to become a member of ACM/SIGGRAPH Education Committee and attend SIGGRAPH 2015 in Los Angeles to meet other members and participate in the Committee activities at the conference.
5. What is your favorite memory of a SIGGRAPH conference?
Meeting in person people I already knew through their work, and getting immersed in the most wonderful conference I have ever seen. Also, a fascinating cutting-edge technology exhibition.
6. Describe a project that you would like to share with the ACM SIGGRAPH community.
I have been involved in Virtual and Augmented Reality applications for Healthcare and Industry to help rehabilitate stroke patients and survivors and improve working conditions in the Industry, ultimately applying Graphics and Interactive technologies to promote a more sustainable society through improvements in health and wellbeing, and industry innovation. Education-wise, I am enthusiastic about collaborating with ACM/IEEE/AAI new version of the Computing Curricula in the Graphics and Interactive Technologies Knowledge area. This is an update to a set of documents I have long studied and used as a guide to curricular development work at my Department.
7. If you could have dinner with one living or non-living person, who would it be and why?
The work and life of a lot of people have inspired me and it is difficult to select just one; yet, if I must do it, I would consider most interesting to meet Stephen Hawking face-to-face, not just for his inspiring work as a Scientist and Author, but also as an example of someone who, in spite of having enormous limitations, was able to overcome them and even making them an advantage, as he explains in his auto-biography, and become such an influential personality.
8. What is something most people don't know about you?
I was Chair of the Board of a kindergarten, which I felt as a huge responsibility.
9. From which single individual have you learned the most in your life? What did they teach you?
I have been learning all my life from a lot of people, starting with my parents and family, then from my teachers, later from my colleagues and students, and I still learn every day with a lot of people, directly or indirectly, and they have taught me everything.
10. Is there someone in particular who has influenced your decision to work with ACM SIGGRAPH?
Colleen Case, Joaquim Jorge, Ginger Alford, and other Education Committee colleagues.
11. What can you point to in your career as your proudest moment?
Being elected Head of Department by my colleagues, for their trust, and becoming Chair of the Eurographics Association Education Board, both great opportunities to learn from colleagues and help others.