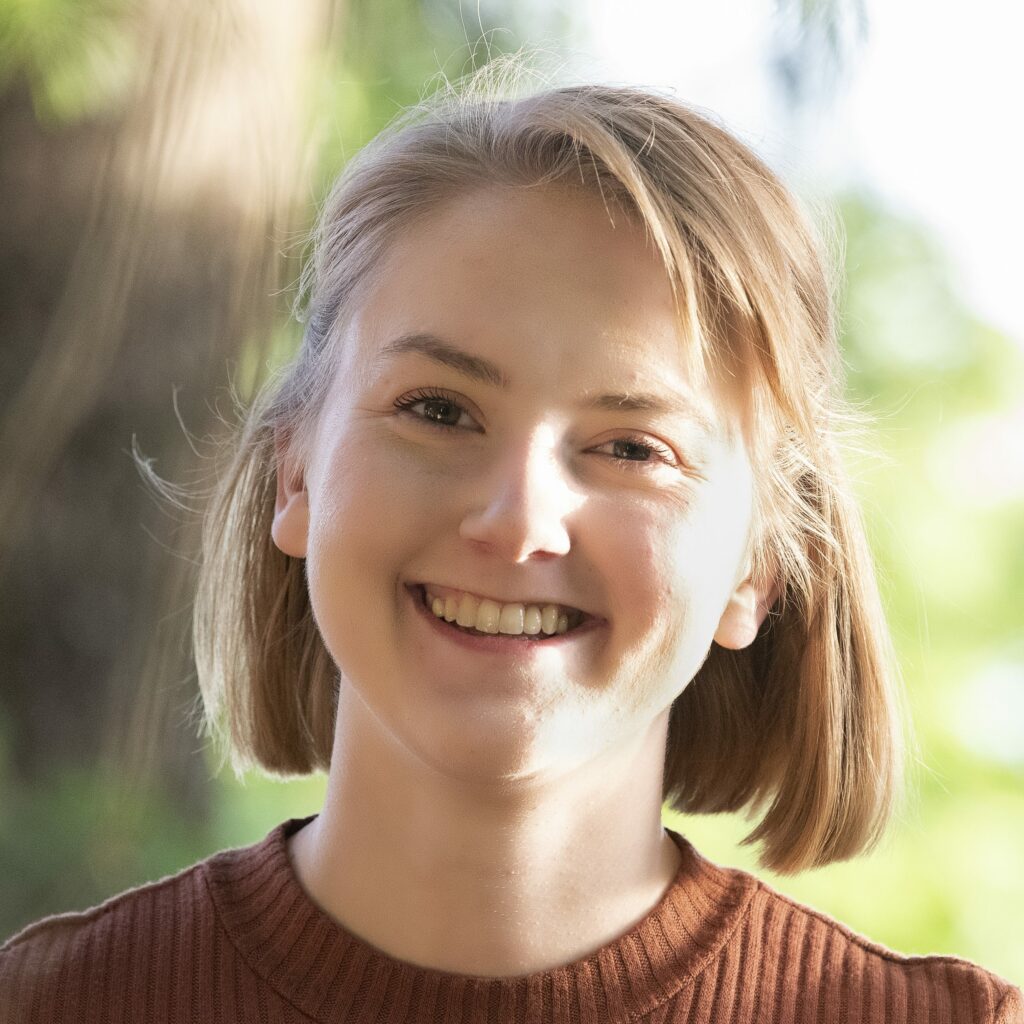 Member Profile:

Angelique Katriel Smith
1. What do you do, and how long have you been doing it?
I am a CG artist, with a focus on lighting, texturing, and compositing. I graduated in May, 2019, and am currently working in Brooklyn, NY.
2. What was your first job?
My first job was as a stretching class instructor in college, which provided a calm place for us to relax our muscles and minds.
After earning my BFA, my first position was as a lighting intern at Neighbor Animation in Minneapolis, Minnesota.
3. Where did you complete your formal education?
I graduated with a BFA in Computer Animation from Ringling College of Art and Design in Sarasota, Florida in 2019.
4. How did you first get involved with ACM SIGGRAPH?
I heard about the SIGGRAPH conference from a Facebook post, and explored the website to find the student volunteer program. After discussing the idea with friends at school, a small group of us excitedly filled out our applications and planned our trip to SIGGRAPH 2017 in LA. It was better than I imagined, and I couldn't wait to return.
5. What is your favorite memory of a SIGGRAPH conference?
During my first SIGGRAPH conference, I was blown away by the sessions and innovations being shared. However, my favorite memories surrounded the people who make up SIGGRAPH. I loved coming in each morning, being greeted by our Team Leaders or the SVSC, and being excited to see what tasks I would work on that day and who I would meet. I loved trading stories, hearing what others were passionate about, and how they came to be at the conference. Each day was wonderful, and I grew as a professional and individual. I have many special moments from the last few years, and I look forward to more.
6. Describe a project that you would like to share with the ACM SIGGRAPH community.
I'm thankful for all of the mentors in my life, and I want to encourage professionals in our community to serve as mentors or to review student demo reels.
Through the SIGGRAPH Mentor Me program, I met my animation mentor Fahad Haddad, who shared great notes, encouragement, and general knowledge for the SIGGRAPH conferences. He was always open to questions, and took time to get to know me. Additionally, Fahad reviewed my demo reel through SIGGRAPH's S3R3 program.
Impactful mentors in my life include college instructors who went above and beyond to teach us, work peers who guide and share knowledge, and wonderful friends. I am thankful to learn from each of them.
7. If you could have dinner with one living or non-living person, who would it be and why?
I would love to have dinner with Martin Luther King Jr. I admire how he stood up for what he believed was right in the face of great opposition. He showed strong leadership, and always acted with integrity. I would love to hear his story firsthand, and thank him for all he did to change our world for the better.
8. What is something most people don't know about you?
I was a competitive gymnast for 10 years, where I learned many life skills alongside a wonderful team. This experience has largely impacted who I am today. I still love to handstand wherever there's a patch of empty space.
9. From which single individual have you learned the most in your life? What did they teach you?
My parents have raised me with love and hard work, leading through example of how to care for others, to view learning as a lifelong process, and to persevere through challenges. They have supported me in studying computer animation, and continually encourage and guide me through life.
10. Is there someone in particular who has influenced your decision to work with ACM SIGGRAPH?
There are many people, but I have been especially influenced by our student volunteer Team Leaders and the SVSC. Coming to SIGGRAPH LA in 2017 as an SV, I looked up to our Team Leaders. They empowered others, listened, and worked hard with an incredibly positive attitude. At SIGGRAPH LA in 2019, I had the opportunity to work alongside them. It was a challenging and rewarding week, and I am thankful to call them my friends.
The SVSC kept us all equipped and organized, from smoothly run schedules and informative morning meetings, to answering a huge number of questions. I'm grateful for my time as a TL, so that I could see a little more of how much work and care this team put into the student volunteer program. You are all wonderful.
11. What can you point to in your career as your proudest moment?
A great moment was graduating with friends from Ringling College. We spent many months helping each other on our thesis films, and it was fulfilling to see everybody's completed work on a big screen and to celebrate together.