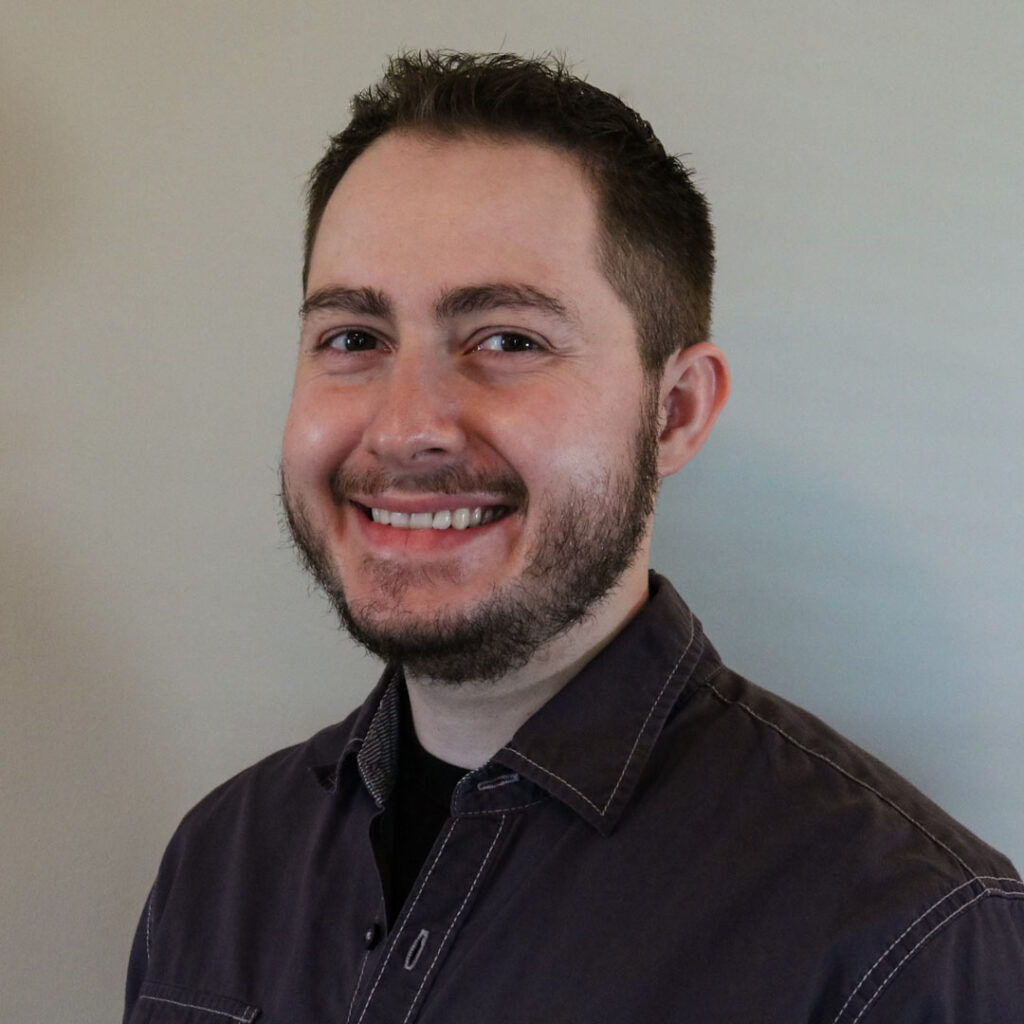 Member Profile:

Andrew Demel
1. What do you do, and how long have you been doing it?
I am a 3D Modeler and Texture artist. I started digging into 3D art in 2016. I chose to dive further into modeling and texturing in 2018.
2. What was your first job?
The first job I ever had was making breakfast sandwiches at a Dunkin Donuts. I am still working toward my first job as a 3D Artist by improving my portfolio and learning new skills and software.
3. Where did you complete your formal education?
I graduated Summa Cum Laude from Middle Tennessee State University in May, 2020 with a B.S. in Animation.
4. How did you first get involved with ACM SIGGRAPH?
I was introduced through ACM SIGGRAPH through some of my animation classes. MTSU has an official student chapter and I started going to meetings there. I was an elected officer during my last year at MTSU.
5. What is your favorite memory of a SIGGRAPH conference?
My favorite memory of a SIGGRAPH conference was in 2018 at Real Time Live. It was my first experience with Real Time Live and I remember being so blown away at the Unreal Engine Demo for set and animation editing that my jaw actually dropped. Watching the set lighting, and character acting for a Star Wars Commercial with several points of high specularity being updated and rendered in real time gave me a glimpse of how powerful real time rendering had become in recent years.
6. Describe a project that you would like to share with the ACM SIGGRAPH community.
The first major project I was invited to join outside of class by one of my professors was a huge motivation boost during school. I was invited by Rodrigo Gomez to join a small team to work on his animated short and book,Milly & Roots: The Headscarf.I was brought in midway through my second 3D animation class to work on modeling and texturing. I was responsible for modeling a character, then modeling and texturing one of the main sets for the project. I Learned a lot about how to work efficiently with a team from that project, and was invited to work on another extracurricular project the following year.
7. If you could have dinner with one living or non-living person, who would it be and why?
I would love to sit down with J.R.R. Tolkien. His amazing creativity inspired countless fantasy works for decades, and showed how amazing world building creates a new layer of a story for someone to explore. I would want to ask him about his inspirations for Middle Earth from his perspective. I would also want to ask if he had any other stories that didn't make it into the Silmarillion.
8. What is something most people don't know about you?
Many people are surprised when I mention that I'm involved with archery. I don't know if it is because archery isn't as popular of a sport in the United States, or if it is because both 3D art and archery require a lot of time to participate in.
9. From which single individual have you learned the most in your life? What did they teach you?
I learned the most from my mom. I lived with her after my parents divorced, and she taught me most of the day to day lessons through my life. She and my dad also instilled a strong work ethic and attention to detail that has been very helpful through school and work.
10. Is there someone in particular who has influenced your decision to work with ACM SIGGRAPH?
Angel Agee and Alex Bryant have been very big influences as I've started to work with ACM SIGGRAPH. Angel was one of the first people I spoke with about volunteering as a Team Leader instead of applying as a Student Volunteer. She gave me some good insight about the role, and how much more satisfying it was. Alex Bryant has been very helpful during my time as a Team Leader, and has given me some great advice about where to go after I'm no longer eligible to be a Student Volunteer or Team Leader.
11. What can you point to in your career as your proudest moment?
So far I would say there's a tie between graduating with the support of my professors, getting to be a Team Leader for SIGGRAPH2020, and placing 8th in the 2017 24 Hours Animation Contest have been my proudest moments. Each have been major accomplishments in very different parts of my education and career.