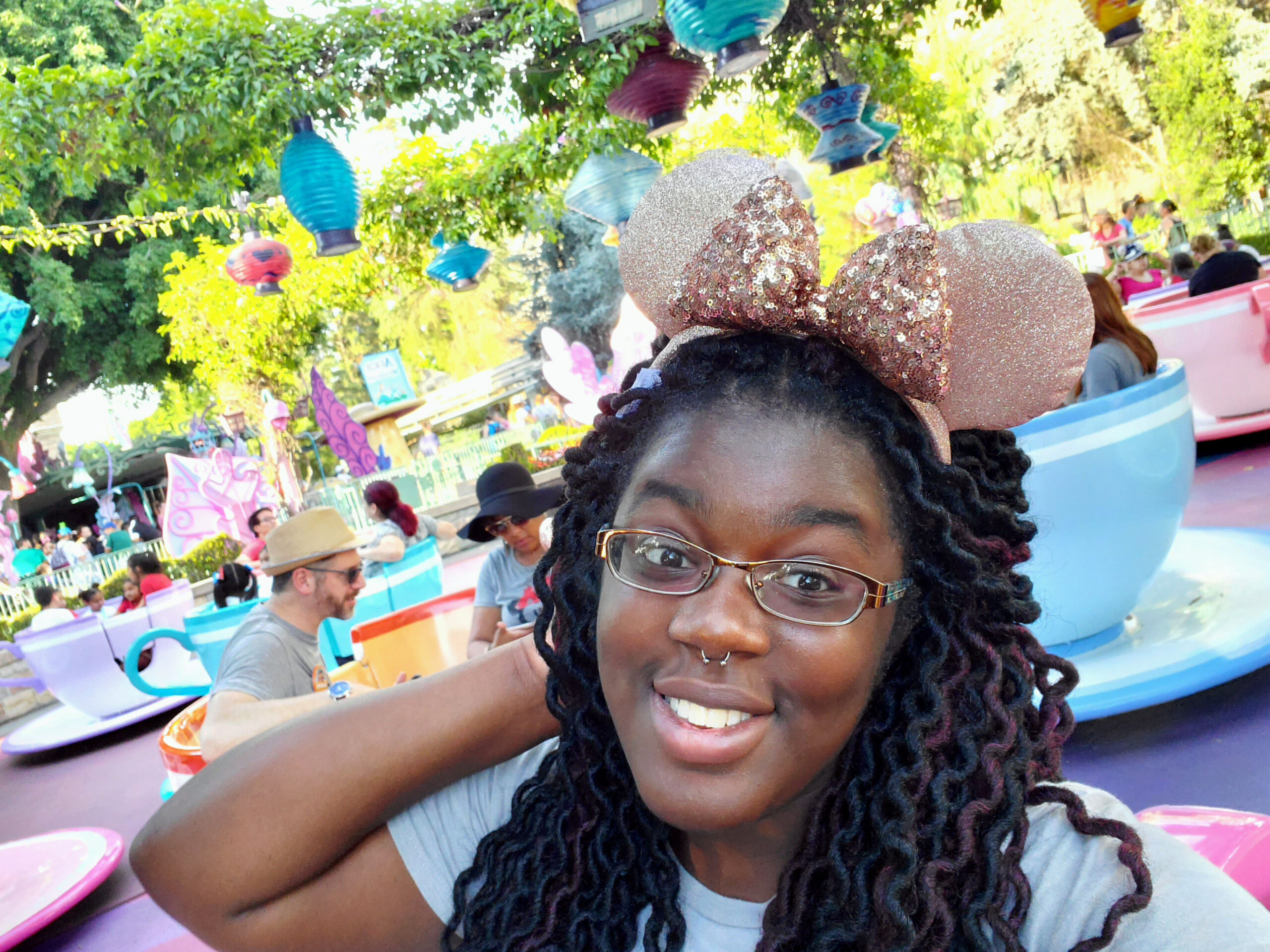 Member Profile:

Amira Malcom
1. What do your do, and how long have you been doing it?
For the past three years I have dedicated my time and energy to creative placemaking projects in central Indianapolis. The work I've been doing combats the effects of gentrification and helps people build a sense of belonging within historic neighborhoods in my area. With the help of local fine arts nonprofits and Indiana artists, we are pioneering inclusive art installations and public programs. Considering my academic background in fine arts and passion for community building, I find this work deeply gratifying and look forward to continuing to find ways to serve not only my local community, but also others around the world.
2. What was your first job?
My first job was selling textbooks at the Barnes & Noble on my college campus in Indiana. In a basement library I affectionately refer to as 'the dungeon', I got my start honing my customer service skills and learning the ins and outs of campus life.
3. Where did you complete your formal education?
I originally decided to study communications and art history, with the intent of being a journalist for National Geographic. At the time I also felt it was important for me to study pure photography as a medium because of how it influenced my view of media. Moreover, I wanted to explore my own creative process as an artist.
In addition to that, Big Hero 6 debuted what seemed like minutes after I had declared my communications major in my sophomore year. I was so impressed by the movie that I went back to my advisor the very next week and switched to media arts to ditch journalism and jump fully into becoming an animator. Though that dream was relatively short lived, I found my tribe among the storytellers and filmmakers in my cohort.
Finally, in 2018 I graduated from Indiana University – Purdue University Indianapolis as the first student to receive dual degrees from Herron School of Art and Design and IU's School of Informatics and Computing. I received a BFA in Photography and a BS in Media Arts and Science; with concentrations in art history, digital film and storytelling.
4. How did you first get involved with ACM SIGGRAPH?
I first got involved with SIGGRAPH when a friend invited me to the callout meeting for my school's chapter. Though I wasn't studying animation at the time, I still found myself drawn to the amazing work that I saw, the interesting lectures and most of all, the allure of the yearly conference. After much encouragement to apply by professors and friends, I attended my first conference in Los Angeles in 2017 as a student volunteer and haven't looked back!
5. What is your favorite memory of a SIGGRAPH conference?
An easy favorite was at the 2019 conference in Los Angeles, where I was volunteering as the XSV for the Art Gallery (then chaired by the wonderful and amazing Brittany Ransom). I got to personally give gallery tours to program chairs and VIP attendees, including Dr. Katie Bouman, the computer scientist who led the development of the algorithm that gave us the first-ever image of a black hole! Besides being totally starstruck, more than anything I was excited to share more of the fine art side of SIGGRAPH.
6. Describe a project that you would like to share with the ACM SIGGRAPH community.
A project that I continue to get excited about from year to year is actually a shout out to my friends on the ScavengeAR team! For the past two years I've watched them work tirelessly to put together the Pokemon Go-esque app that's been present at the North American conferences over the past two years. I think it does an amazing job of making the conference more interactive for attendees, and encouraging them to make the most of their experience at SIGGRAPH. Plus, the sigglets get cuter every year!
7. If you could have dinner with one living or non-living person, who would it be and why?
This is really hard! If I had to pick just one person, it would be Maya Angelou because her poetry and influence shaped a huge part of my childhood as I grew up and started writing short stories. A super close second would be Brad Bird because the Iron Giant is my absolute favorite animated movie and I adore his work on the Incredibles films as well.
8. What is something most people don't know about you?
My go to fun fact is that I can directly quote the entire Lion King – but I have a near photographic memory when it comes to most classic Disney films.
9. From which single individual have your learned the most your life? What did they teach you?
Besides the obvious (love you mom!), I would have to say I learned a lot from my younger sister. We went through some tough times together as kids, and there's a lot about resilience and standing up for myself that I got from her.
10. Is there someone in particular who has influenced your decision to work with ACM SIGGRAPH?
It's impossible to pick just one! I'd have to start with Zeb Wood, one of my professors at IUPUI who encouraged me to apply to be a student volunteer when I was just getting started with SIGGRAPH at school. Second would be my good friend Paloma Rodriguez who I met as an SV at that first conference in Los Angeles. She has been a great friend, confidant, cheerleader and just all-around impressive human who continues to inspire me through everything. Last but not least would be Corinne Price and Brittany Ransom. Once I graduated out of the student volunteer program, these two made my experience as an XSV one I wouldn't forget, and I'm very lucky to now call them mentors and friends.
11. What can your point to in your career as your proudest moment?
Having started out in SIGGRAPH as a student volunteer, any encouragement or helpful advice I can give to SVs makes me feel really #proudtobesv! I love working with students, and I feel like mentorship is so important, especially for women and people of color in this rapidly growing, but still largely homogenous industry. I'm proud to be a light for them because their energy makes the conference run as smoothly as it does, and I'm grateful for everything they do!