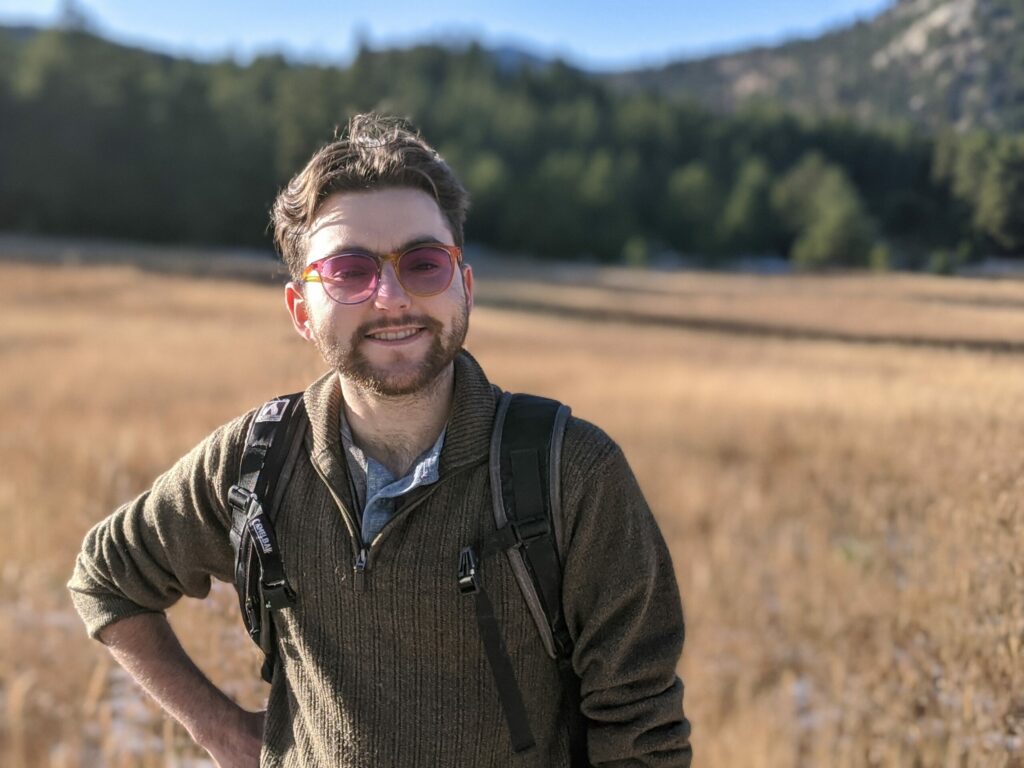 Member Profile:

Alex Gallegos
1. What do you do, and how long have you been doing it?
I'm a technical artist for 3D experiences, including games and simulations. I focus on serious games and using 3D technology to make an impact. I've been doing art for as long as I can remember, but got into technical art and game development about five years ago after entering college.
Currently, I work at Cesium, helping visualize geospatial data in Cesium for Unreal Engine. I just recently started with Cesium in February 2021.
2. What was your first job?
I worked as a VR developer and artist at Wrestler, in Wellington, New Zealand. Cesium is my first job post-graduation.
3. Where did you complete your formal education?
I studied Game Design and Production at Drexel University, in Philadelphia, PA.
4. How did you first get involved with ACM SIGGRAPH?
I first got involved with SIGGRAPH through Drexel – the SIGGRAPH chapter there held regular meetings, and I went when I could. It was a great way to learn new tools and techniques.
5. What is your favorite memory of a SIGGRAPH conference?
I have never had an opportunity to attend a SIGGRAPH conference, but plan to attend as soon as I'm able! My friends who attended always had a great time.
6. Describe a project that you would like to share with the ACM SIGGRAPH community.
At Drexel University, I co-created Resilience, a serious game about refugees. It was an ambitious project, but all my team members are incredibly talented, and I'm very proud of how it ended up. Resilience's goal is to foster empathy for displaced people. Games have incredible power to create connections, and by telling the story of Resilience in a game format we were able to reach new audiences. Plus, I got to design cute space aliens.
7. If you could have dinner with one living or non-living person, who would it be and why?
David Attenborough, hands down.
8. What is something most people don't know about you?
I love caves and caving! I think they're spooky, but at the same time every cave I've ever visited has been awesome, and there's so much to learn about them.
9. From which single individual have you learned the most in your life? What did they teach you?
I've learned from so many people in my life, but I'd say I've learned the most from my mother. She literally taught me how to walk and talk, but she's also taught me some of the most important lessons I know—how to be patient, how to advocate for myself and the people I care about, and how to find the best almond croissants in Manhattan.
10. Is there someone in particular who has influenced your decision to work with ACM SIGGRAPH?
One of my close friends at Drexel University is a SIGGRAPH member, and she would always tell me about great experiences she had as a result of SIGGRAPH. It took me until after graduation to officially join, but I wouldn't have gotten involved without her.
11. What can you point to in your career as your proudest moment?
Right after joining Cesium, I got involved with launching the Cesium plugin for Unreal Engine. The plugin was almost complete at that point, but I was able to help with the launch by creating promotional material using the plugin and testing its capabilities. Everybody was insanely busy at that time, and I'd been there for only a few weeks. but everything was worth it when the plugin launched and the rave reviews started pouring in. I was so proud to show my friends and family that I was working on a plugin to visualize the entire earth inside a game engine—None of us had ever seen anything like that before.