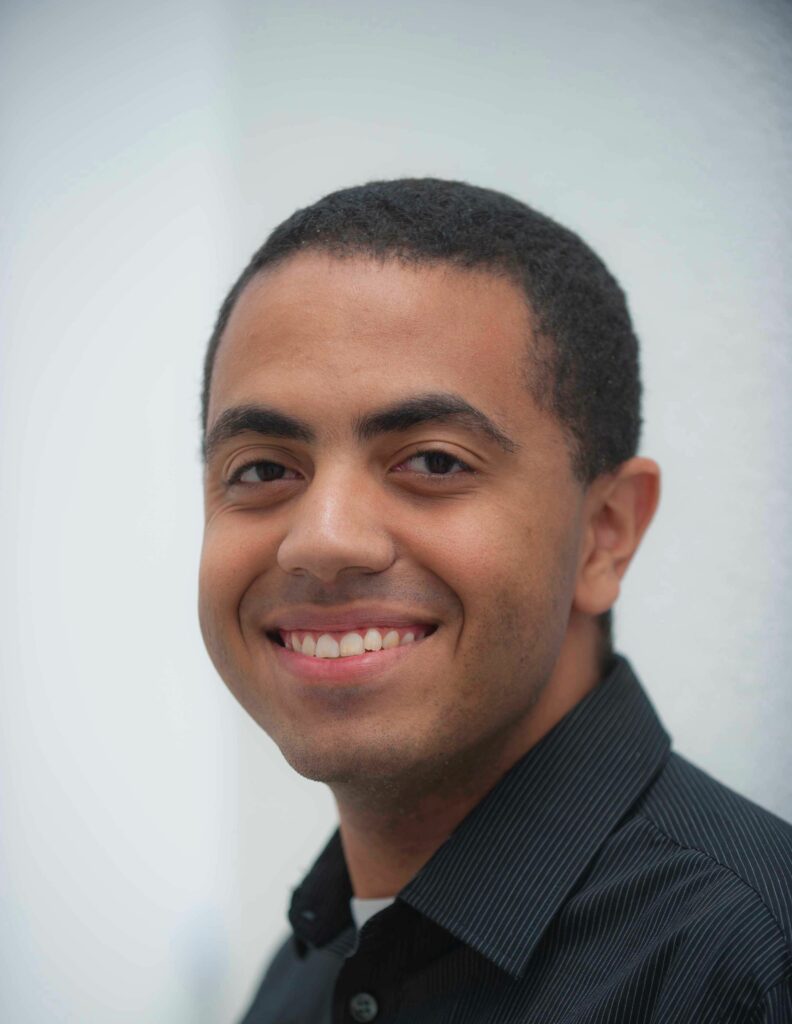 Member Profile:

Alex Bryant
1. What do you do, and how long have you been doing it?
For the last 6 years, I have worked within the entertainment and education industries in the realms of social media, television production and graphic design. Today, I serve as the Media Relations Director for theTrevor Romain Companyin Austin, TX, which is a children's media company that empowers kids to become happier, healthier and more confident through a collection of meaningful educational resources, an award-winning animated television series and a global peer-to-peer resilience program.
2. What was your first job?
My first professional job was as a store associate for the Dyess Air Force Base Commissary in Abilene, TX, USA.
3. Where did you complete your formal education?
I received a Bachelor's of Fine Arts with a concentration in Graphic Design from Angelo State University in San Angelo, TX, USA.
4. How did you first get involved with ACM SIGGRAPH?
My first SIGGRAPH experience was in Vancouver 2014 as a student volunteer. It was so insightful and inspiring to learn more of the industry, and I have been going back ever since. #ProudToBeSV
5. What is your favorite memory of a SIGGRAPH conference?
There are so many incredible memories to choose from, but the student volunteer experiences from Vancouver 2014 and Los Angeles 2015 has resonated with me the most so far. One of my favourite memories is when I had the opportunity to participate in the S3R3 Resume and Review Sessions with June Kim, Research Associate of Queensland University of Technology. During our session, she shared her own work and personal experiences which helped me gain a better perspective on the industry. We still stay in touch to this day.
6. Describe a project that you would like to share with the ACM SIGGRAPH community.
One of my favorite projects was both founding and being president of the Angelo State University Graphic Design Club's first portfolio workshop with the American Advertising Federation – San Angelo Chapter. It was an event which offered students the opportunity to showcase their work to industry professionals from the local community. The professionals shared tips, tricks and advice with students which helped them become better prepared for the computer graphics world.
7. If you could have dinner with one living or non-living person, who would it be and why?
In the greatest honour, appreciation and respect I would love to have dinner with Oprah Winfrey. Since childhood, she has been a highly influential role model upon my life and career, and my admiration for her has only grown stronger over the years. She is also one of the most successful and humblest human beings in the entertainment industry, even though she has her television network and is one of the most iconic talk show hosts. It would be extraordinary to sit down with her for any meal and to sincerely express how much her life has truly meant to me and how it has shaped me personally. She plays a major role in encouraging me to be of service to the world.
8. What is something most people don't know about you?
It's extremely hard to think of just one thing, but most of my friends would find it hard to believe that I meditate daily.
9. From which single individual have you learned the most in your life? What did they teach you?
As cliche as it sounds, I have learned the most of my life from my parents because they have taught me to be myself, do my best, live life to the fullest and to appreciate every moment.
10. Is there someone in particular who has influenced your decision to work with ACM SIGGRAPH?
The person who has influenced my decision to work with ACM SIGGRAPH is Professor Edwin Cuenco from Angelo State University. I would have never of known about the ACM SIGGRAPH community without his experiences in it.
11. What can you point to in your career as your proudest moment?
So far, my proudest moment in my career was 2012 when I received a full-ride National Buick Achievers Scholarship from the General Motors Foundation. I selected this moment because it brought encouragement and inspiration not only to myself but to others as well.