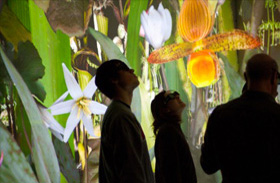 ACM SIGGRAPH has always embraced artists and their contributions to the greater ACM SIGGRAPH community. Artists and researchers have been creating digital work and exhibiting it at the annual conference for four decades. Now they have a year-round venue to continue their collaborations via the ACM SIGGRAPH Digital Arts Community (DAC). An important component of the DAC is its online Digital Arts Social Network.  This cyber-place of connectivity fosters the evolution of a strong digital arts community within the international organization and promotes dialogue among visual artists, scientists, interaction designers, and more. The DAC hosts online exhibits to enhance year-round sharing of ideas and collaborations.  We invite all interested members of the SIGGRAPH Community to join the DAC and add your voice to the art and science of computer graphics conversation.
Image credit: 1: derr/pattern for a virtual environment © Lisa A. Frank
---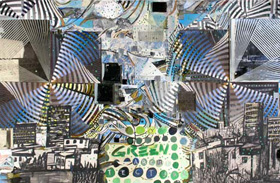 Digital Arts Community Online Exhibition
The Digital Arts Comminuty expects to hold two online exhibitions each year. One is curated and one is juried by the Digital Arts Committee members. We are open to proposals from potential curators and look forward to exciting shows that feature the wide range of amazing artwork being done in our vibrant community. Contact arts@siggraph.org with ideas, suggestions and proposals.
Image credit: Green Architecture © Anna Ursyn
---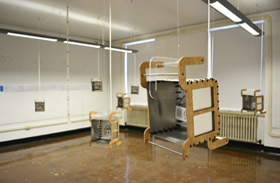 ---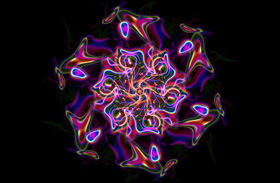 SIGGRAPH Conference Art Show Archives
Since the earliest SIGGRAPH conferences, an essential part of our community has been those artists and researchers who use the computer as part of their creative process. 
Image credit: © Rob Hermans