Don't Miss SIGGRAPH ASIA 2014 in Shenzhen
Immerse yourself in the kaleidoscopic world of computer graphics and interactive techniques at SIGGRAPH Asia 2014. Full conference pass holders can look forward to all 12 conference sessions. Keynote speakers Scott Ross and Steven Feiner will be talking about Asia's rising importance in the box office industry (Ross) and how Augmented Reality can change the way we lead our lives (Feiner). Register before online registration closes on November 20.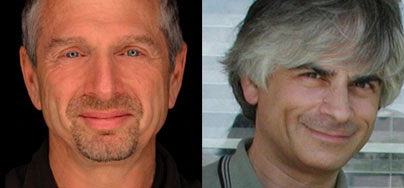 Scott Ross, Steven Feiner.
Nominations Sought for Digital Artist Award
Call for Submissions: Online Video Art Show
ACM SIGGRAPH's Digital Art Community is now accepting submissions to its upcoming art show:"Enhanced Vision - Digital Video." The show will be an online international survey of today's most exciting and innovative digitally-enhanced video art works.
Asian Premiere of Mortadelo & Filemon
The computer animated adaptation of the beloved Spanish comic book series, Mortedelo & Filemon, will screen for the first time in Asia at SIGGRAPH Asia 2014. Visit the ACM SIGGRAPH website for more details on the screening and its special behind-the-scenes Featured Session at SIGGRAPH Asia.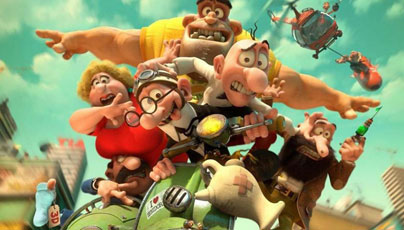 Copyright © 2014 Warner Bros. Entertainment Inc. All rights reserved.
ACM SIGGRAPH Chapters at SIGGRAPH Asia
The Professional and Student Chapters Committee will be at SIGGRAPH Asia 2014. If you plan to be in Shenzhen this December, don't miss this opportunity to connect with the PSCC! Visit the ACM SIGGRAPH website for more information.
SIGGRAPH Asia Technical Papers Preview
The SIGGRAPH Asia Technical Papers program had a record-breaking 355 submissions this year. Of those, 63 papers were accepted, many of which reveal utterly ground-breaking advances in computer graphics and interactive techniques. Visit the SIGGRAPH Asia 2014 website for more information on this year's technical content.

Image from the paper "Automatic Semantic Modeling of Indoor Scenes from Low-quality RGB-D Data using Contextual Information."
Digital Art Panels at SIGGRAPH Asia
On Saturday, December 6, from 11:00 am to 4:00 pm, artists and theorists will gather in the Chrysanthemum Hall for two lively panel discussions on the evolution of digital art. The panels will be part of the Featured Sessions program at SIGGRAPH Asia, presented in collaboration with the Digital Arts Community. For more details, visit the SIGGRAPH Asia 2014 website.
Important Announcement for Gmail Users
As a result of a recent Gmail change, new SIGGRAPH aliases can no longer be added to Gmail as outgoing email addresses. If you've already added your SIGGRAPH alias to Gmail, however, it will continue to work. The Information Services Committee is working with ACM to see what options are available to make SIGGRAPH aliases compatible with Gmail once again.