"The Good Dinosaur: Effective Storytelling" with Tobin Jones
A Silicon Valley ACM SIGGRAPH Event
On Thursday, May 5 at 7:30 p.m., the Silicon Valley ACM SIGGRAPH Chapter will host a talk by Senior FX Technical Director Tobin Jones.
About the Talk
Visual effects is often used to create dynamic action and realism in both live action and animated films. But visual effects can also be used as a narrative tool to emphasize plot, mood, and character. This was the goal of the effects team at Pixar Animation, who was tasked with creating both the environment and antagonist for our main character Arlo. To achieve the look of "The Good Dinosaur," artist were required to think about reality and animation as a singular event. The result is a world of raging rivers, stormy mountains, and dusty plains that is more than just a backdrop to a story. The visual effects is an environment to be navigated, and provide a journey for Arlo to explore and develop as a character.
The Good Dinosaur – Official US Trailer
Speaker Bio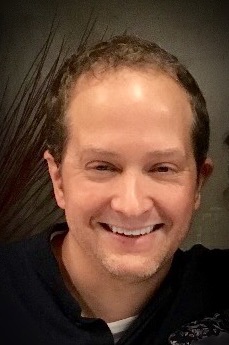 Tobin Jones is a Senior FX Technical Director who has worked in the entertainment industry for 18 years. He has credits in over 25 feature films and was nominated for the 2015 ASIFA ANNIE Award for best visual effects for "How To Train Your Dragon 2." Recently Tobin joined Pixar Animation Studios and has worked on visual effects for "The Good Dinosaur," "Piper," and "Finding Dory."
Tobin Jones Demo Reel 2015: https://vimeo.com/118681689
http://www.imdb.com/name/nm1604663
https://www.linkedin.com/in/tobinjones

Sorry, no photography or recording of the presentation
This event is free for Silicon Valley ACM SIGGRAPH members, with a suggested donation of $5 for non-members.
Join Silicon Valley ACM SIGGRAPH here (student membership is free)
Location
Cogswell Polytechnical College
191 Baypointe Parkway, San Jose, CA
Schedule
7:30 p.m: Snacks and networking
8:00 p.m: Announcements & presentation
Please arrive before 8:00 due to security
PLEASE RSVP FOR THE EVENT HERE
Be sure to go to Cogswell's new location in San Jose (not Sunnyvale). For directions:
http://www.cogswell.edu/contact-us-and-directions.php
Cogswell has free parking and is within two blocks of the VTA light rail (Baypointe Station) as well as several bus lines.