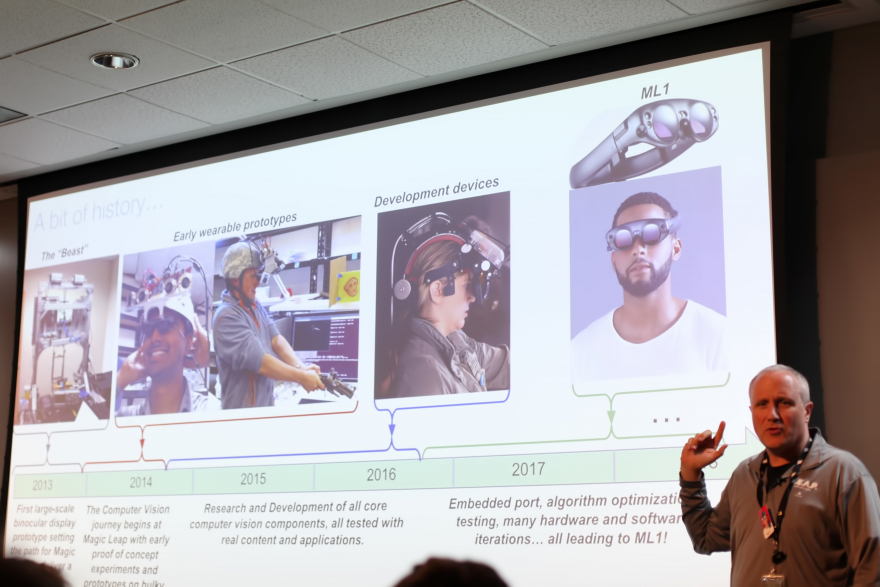 Photo Credit: Alesh Jancarik- Jean-Yves Bouguet, Senior Director of Computer Vision, Magic Leap
November 2018 Event: Computer Vision at Magic Leap
Speaker: Jean-Yves Bouguet, Sr. Director, Computer Vision, Magic Leap
Jean-Yves Bouguet has been leading the computer vision group at Magic Leap since 2013. He presented past, present and future research and development work in the computer vision group at Magic Leap leading to the Magic Leap One. Jean-Yves Bouguet provided some insights on the technical challenges that the team of researchers and engineers are tackling to make computer vision work for a see-through wearable Mixed Reality device.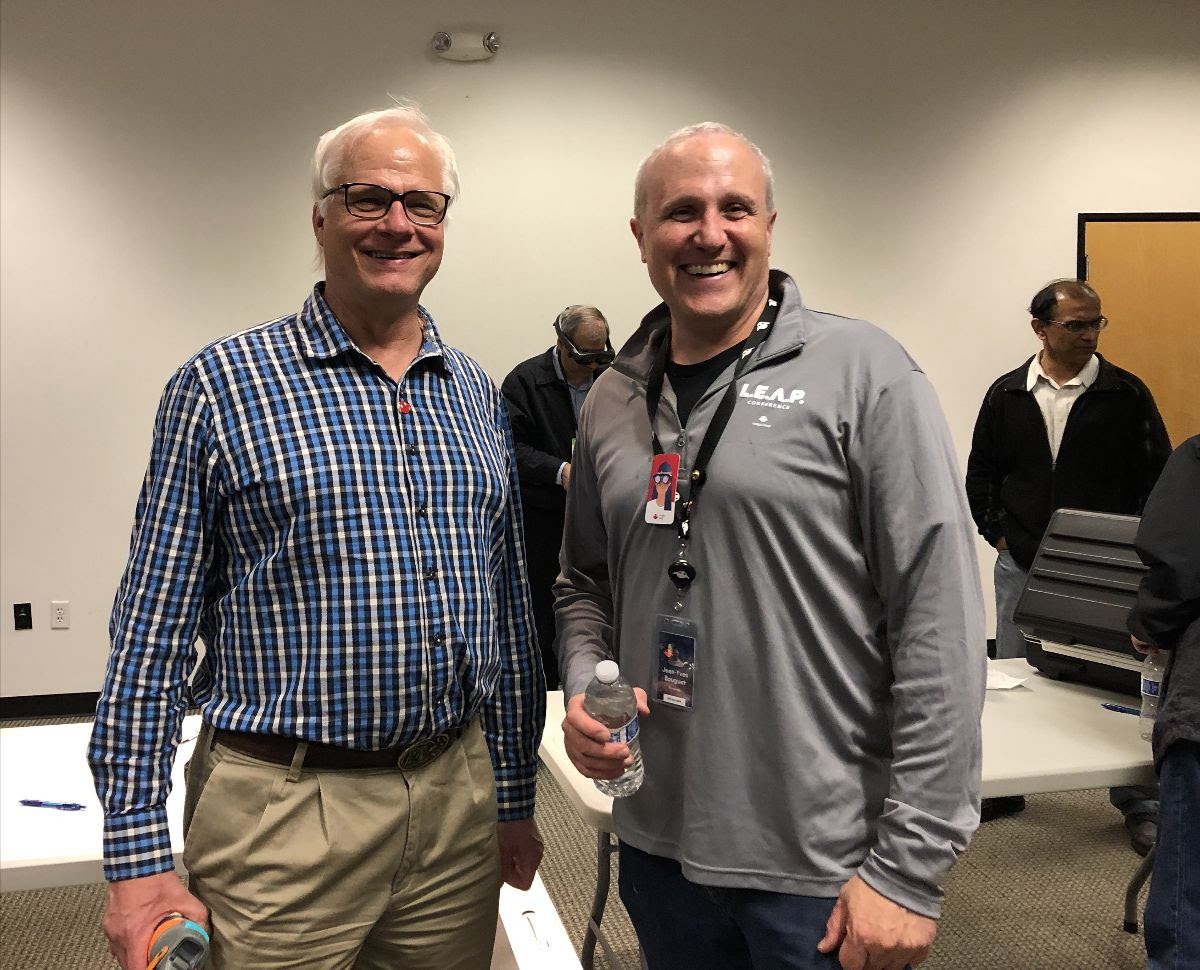 The evening began with a dinner with the speaker and the Silicon Valley SIGGRAPH volunteers. The event had pizza, snacks and networking for attendees. During Jean-Yves engaging presentation he took audience questions about the technology. Afterwards attendees were treated to hands-on demos of the Magic Leap device and some swag. As an extra bonus, Nicole Lazzaro, CEO of XEODesign showed off some of her game content on her Magic Leap device. For most attendees this was the first time they were able to see and try the Magic Leap One for themselves.
Everyone who attended was extremely excited to get to experience the amazing Magic Leap content for themselves and to learn about job opportunities. The technological journey that led to the development of the Magic Leap One was fascinating to attendees and good, hard questions were asked by the audience. Jean-Yves was an engaging speaker and it was wonderful for him and his team to come out and present at the local ACM SIGGRAPH chapter.  Overall a fantastic event!