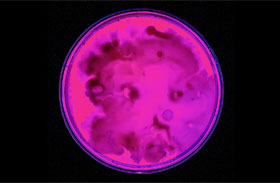 ACM SIGGRAPH has always embraced artists and their contributions to the greater ACM SIGGRAPH community. Artists and researchers have been creating digital work and exhibiting it at the annual conference for four decades. Now they have a year-round venue to continue their collaborations via the ACM SIGGRAPH Digital Arts Community (DAC). An important component of the DAC is its online Digital Arts Social Network. This cyber-place of connectivity fosters the evolution of a strong digital arts community within the international organization and promotes dialogue among visual artists, scientists, interaction designers, and more. The DAC hosts online exhibits to enhance year-round sharing of ideas and collaborations. We invite all interested members of the SIGGRAPH Community to join the DAC and add your voice to the art and science of computer graphics conversation.
Image credit: Euphrates Rising © Andrew Cziraki
---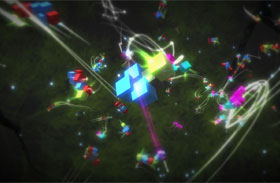 Digital Arts Community Online Exhibitions
The Digital Arts Community organizes one or two online exhibitions each year. We are open to proposals from potential curators and look forward to exciting shows featuring the wide range of amazing artwork being done in our vibrant community. Contact arts@siggraph.org for information on how to propose an online exhibition or participate in an upcoming show.
Image credit: Assembly © Sheldon Brown
---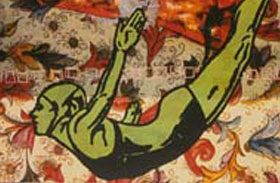 SIGGRAPH Art Show Archives
The ACM SIGGRAPH Art Show Archive contains materials from the SIGGRAPH Art Shows, SIGGRAPH Asia Art Gallery and the Digital Arts Community Online Exhibitions from 1980 to the present.  This valuable resource contains artworks, art papers and abstracts, art exhibition and contributor information."
Visit the SIGGRAPH Art Show Archives
Image credit: Breast Stroke (cropped) © Melissa Harshman
---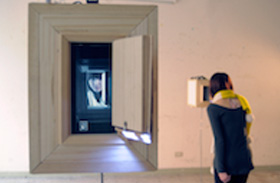 SIGGRAPH Art Galleries
Every year, SIGGRAPH and SIGGRAPH Asia art galleries present work by some of the world's leading digital artists:
Image credit: Spatial Hyperlink © 2013 Wan-Ying Lai, Ming-Chang Wu, Shen-Guan Shih